By DANIEL J. WAKIN
When they stood up, several looked like New York Philharmonic patrons: older men in suits.
On the screen above, though, time had stood still. They were Sharks and Jets, members of the cast of the 50-year-old movie version of Leonard Bernstein's "West Side Story." The film had a screening on Wednesday night at Avery Fisher Hall with the Philharmonic, Bernstein's old orchestra, playing along. At intermission, the conductor, David Newman, introduced actors and those associated with the movie.
...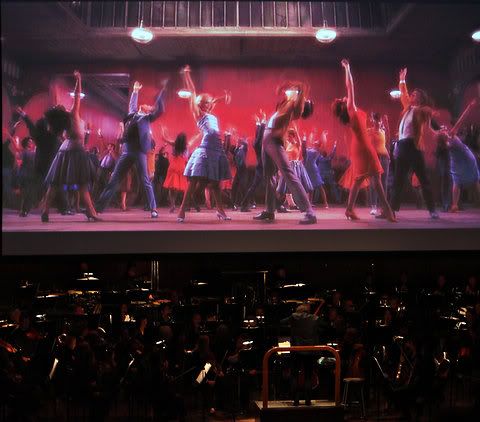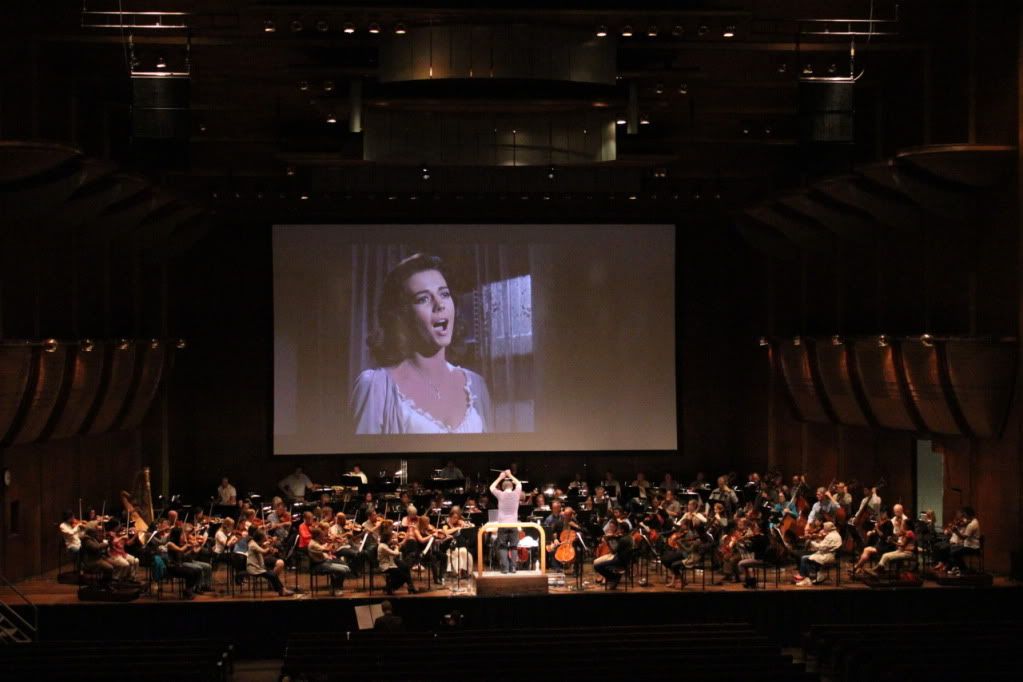 They included a lithe and still dark-haired George Chakiris, the movie's Bernardo, and a goateed Russ Tamblyn, who played his mortal enemy, Riff. Mr. Tamblyn came over to Mr. Chakiris, whose eyes were tearing up, and put his arm around him amid loud cheering from the packed audience. After the performance, audience members — including many women who might have swooned during the movie — crowded around Mr. Chakiris for pictures and autographs, a movie star moment in the concert hall.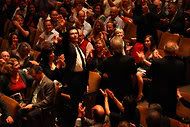 Also on hand were two Bernstein children, Alexander and Nina Bernstein Simmons; Walter Mirisch, the producer; Sid Ramin, an arranger of both the musical and the movie score; and Pamela Rosenberg, the daughter of the co-director, Robert Wise. Other gang members were Robert Banas (Joyboy), David Bean (Tiger), Harvey Evans Hohnecker (Mouthpiece), Bert Michaels (Snowboy), and Edward Verso (Juano).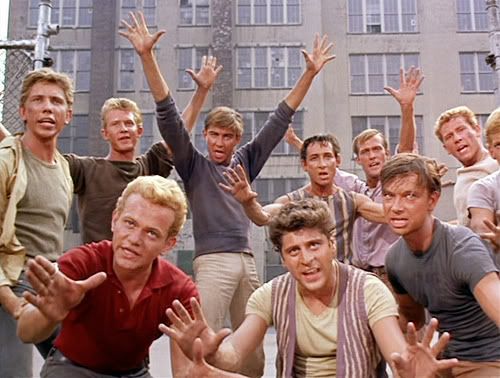 Harvey Evans is to the left of Tucker Smith, Bert Michaels is to the right of Tucker, David Bean is on the far right between Tommy Abbott and Eliot Feld, Robert Banas is to the right of Tony Mordente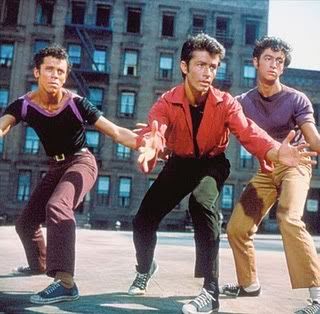 Eddie Verso is the Shark to the right of Bernardo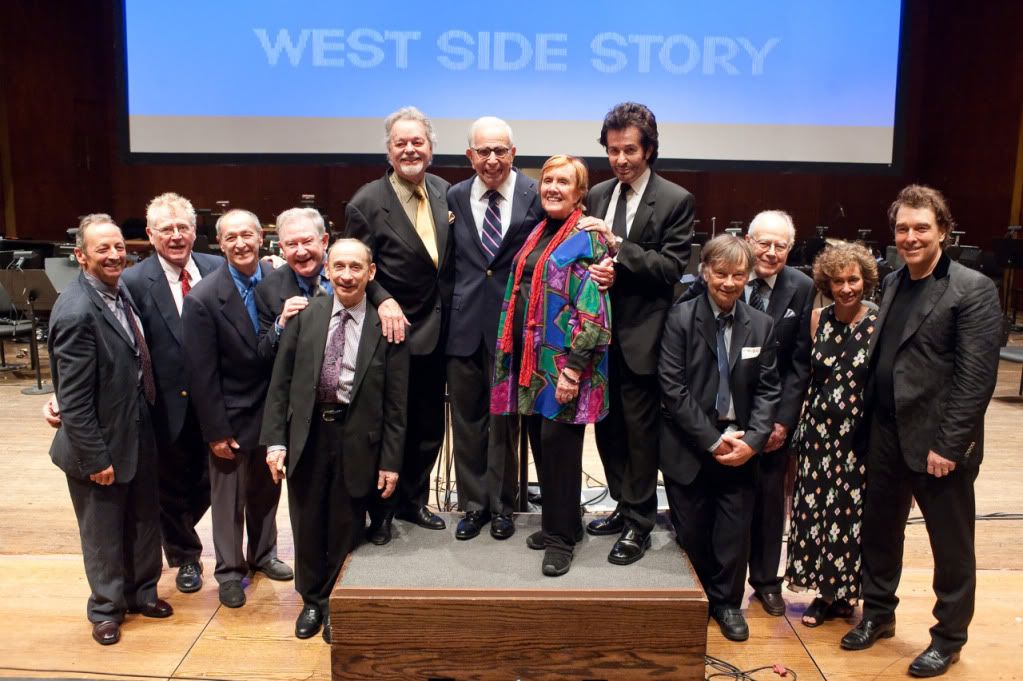 Pictured in front of the big screen following the concert are (L to R): Alexander Bernstein (son of Leonard Bernstein), David Bean (Tiger), Eddie Verso (Juano), Harvey Hohnecker (Mouthpiece), Bert Michaels (Snowboy), Russ Tamblyn (Riff), Walter Mirisch (the producer), Marni Nixon (singing voice of Maria), George Chakiris (Bernardo), Robert Banas (Joyboy), long-time Bernstein friend and collaborator Sid Ramin (arranger for Broadway production and the film), Nina Bernstein-Simmons (daughter of Leonard Bernstein), and David Newman, who conducted the Philharmonic during the evening's screening.

Photo by Stephanie Berger.
Mr. Newman also introduced the singer Marni Nixon. Ms. Nixon had dubbed the songs of Maria, who was played by Natalie Wood, and at the screening Ms. Nixon was seen wiping her eyes with a tissue when Maria and Tony sing "Somewhere" after the rumble that brings tragedy.
Famously in "West Side Story" lore, Ms. Nixon — given her major contribution and lesser pay — sought more money but was rebuffed. The matter was resolved when Bernstein gave her a share of his royalties. On Wednesday night, during the introductions, Mr. Mirisch walked down the aisle to Ms. Nixon. They hugged.
http://artsbeat.blogs.nytimes.com/2011/09/08/spotting-a-few-sharks-and-jets-at-new-york-philharmonics-west-side-story/
Spotting a Few Sharks and Jets at New York Philharmonic's 'West Side Story'