Celebrating West Side Story : North Carolina Schools of the Arts 50th Anniversary Production
by John Mauceri.
The
pdf introduction
can be seen here and talks about the place of
West Side Story
in the Broadway of 1957 as well as the effect the production had on Leonard Bernstein (Mauceri worked with Bernstein for eighteen years).
Besides some great photographs of their production, they brought in Carol Lawrence, Michael Callan, Grover Dale and Jamie Bernstein for a symposium. The most interesting tidbit is that Carol Lawrence said
...
she always played the last scene knowing that Maria was pregnant.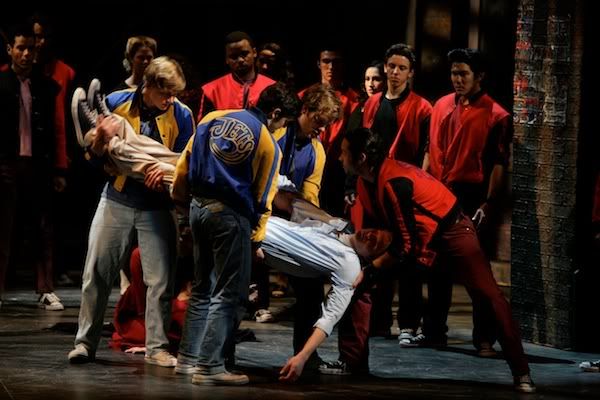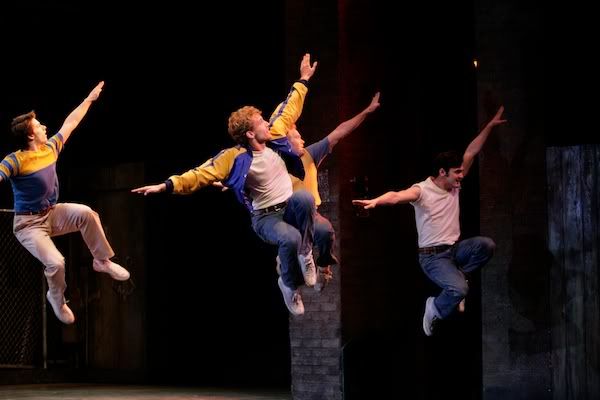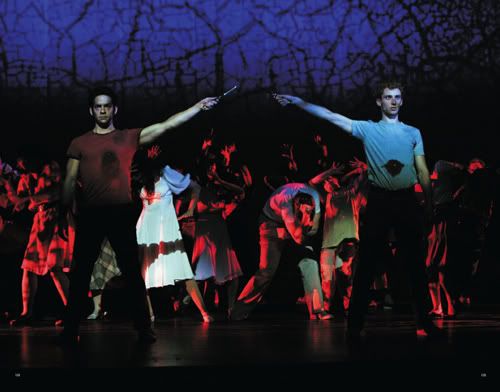 That the world of gang violence is very much a thing of our day is a sad truth. Racial and tribal behavior dominate the news-worldwide. There is no better warning that West Side Story. We need to play it again. It elevates us. It teaches us. It entertains us. And we are better for having experienced it
John Mauceri, October 3, 2007
You can see small clips of their production
here
.