Ariana DeBose and David Alvarez on the Set of "West Side Story"

We featured some shots of the baby-faced pinups cast as the Jets last week. Now, the new West Side Story's Anita is here to tell you that she likes to be in America so smoke on your pipe and put that in.
...

Much has been made of this version's casting, which focused on ensuring that a diverse range of Latinx actors were appropriately cast as the film's Puerto Rican characters, something that the original film mostly failed to do. But looking at these shots, which all look joyous and fun in exactly the way this number is supposed to be, we're struck by the likelihood of Spielberg utilizing the location shoots in a much more immersive way. No backlot dance numbers against painted skylines. As for the costumes, they all look completely appropriate and possibly even a bit more accurate for Puerto Rican New Yorkers circa 1960 than the original film managed. They do not, however, look like anything particularly new or re-interpreted. They're so much the expected "look," that if you told us this was an ad for a Broadway revival, we'd have no reason not to believe it. This isn't a criticism because it's too early in the process for bystanders like us to start getting grumpy about things, but the look of the film so far doesn't speak to us of a freshness or modernity in style, which we would have thought to be a requirement for even attempting a remake of this classic. Having said that, the sound and visual style of the filmmaking could be the true surprises here and we won't have a take on that until the first trailer drops.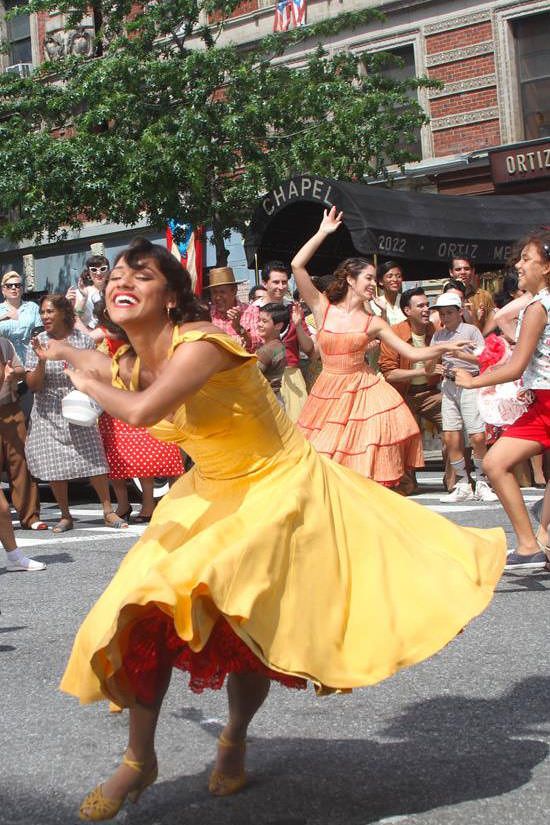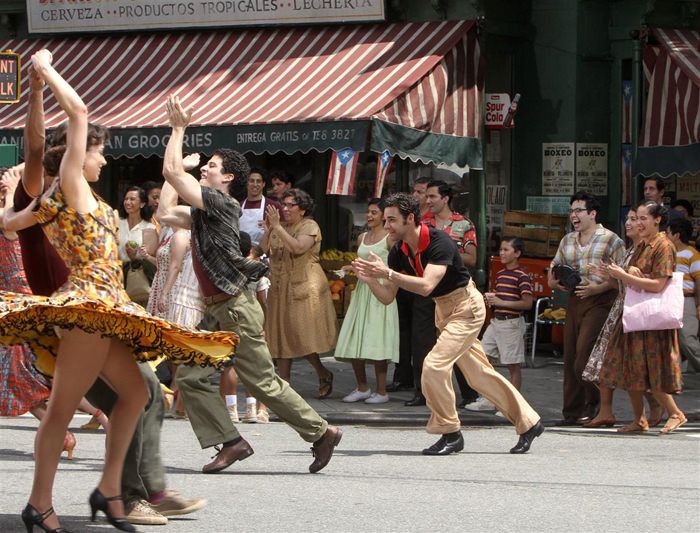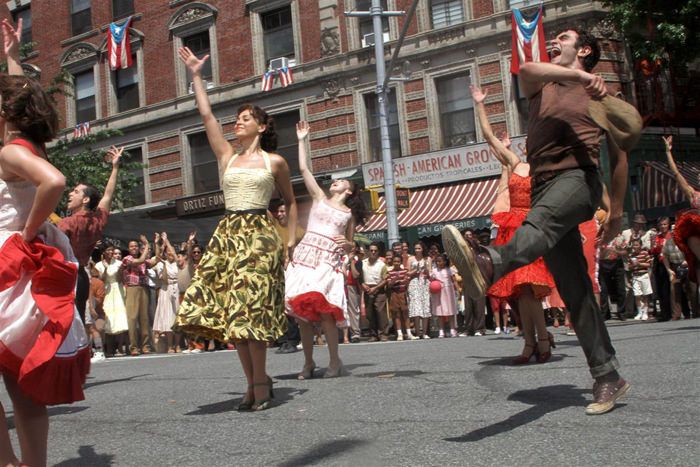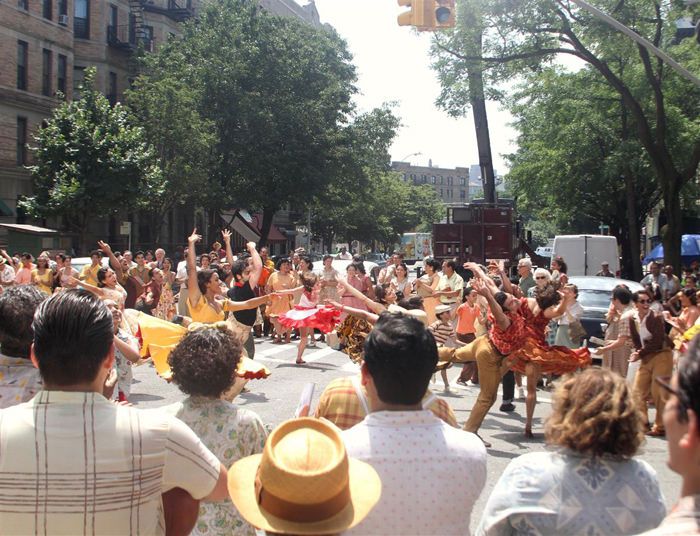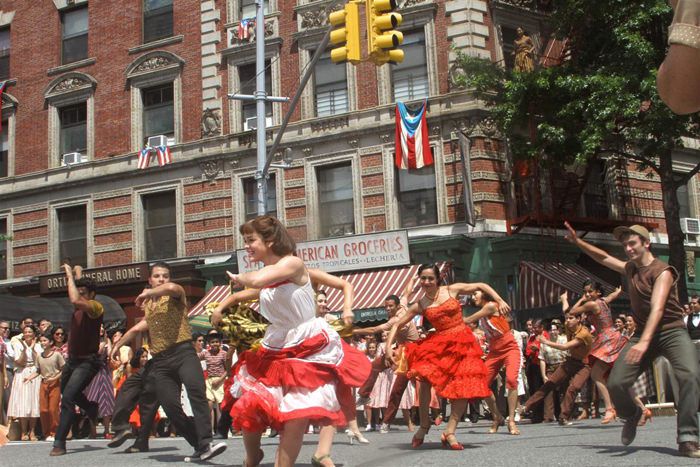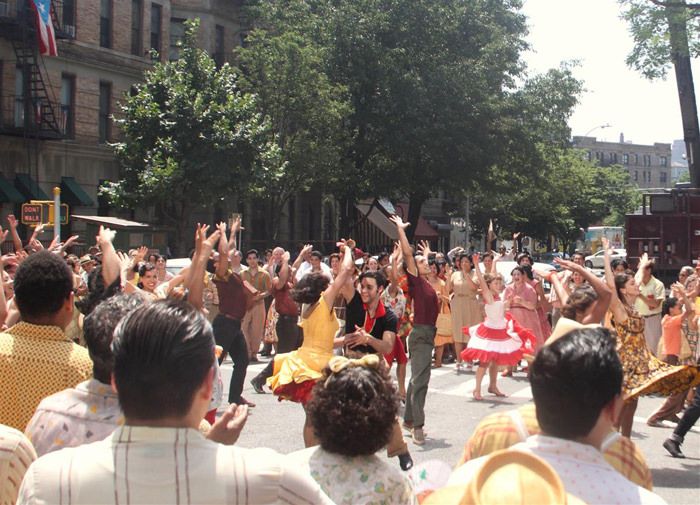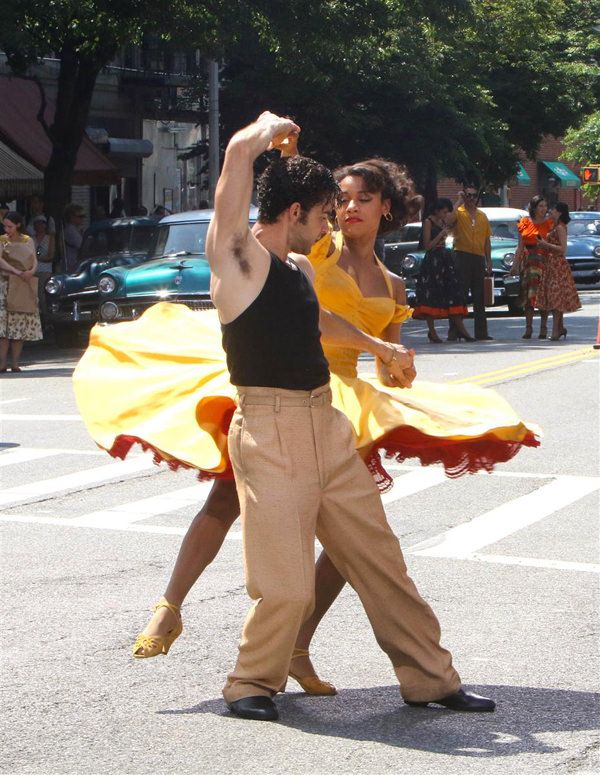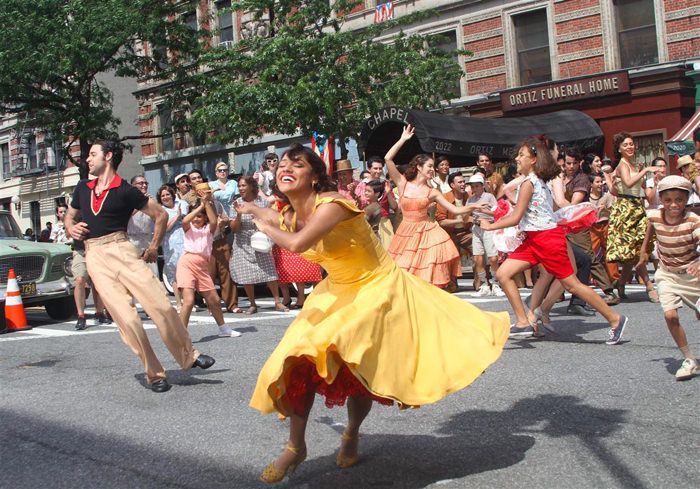 https://tomandlorenzo.com/2019/07/ariana-debose-and-david-alvarez-on-the-set-of-west-side-story-movie-set/