On the Set of "West Side Story"
And now, a bunch of cute little Jets, doing their juvenile delinquent thing.
...

We realize there's a lot of pushback against the very idea of a West Side Story remake, but the pedigrees on this one are interesting enough to keep us curious. Last month, they released a picture of the Jets, Sharks, Tony and Maria, to which we responded with mild disappointment, because the look of the characters seemed kind of basic and unimaginative. Over the weekend, a promotional shot of Ariana DeBose in the iconic role of Anita gave us a bit more of an idea of why an update with a racially and ethnically appropriate cast might be an exciting thing to see. Which isn't to suggest that Rita Moreno (who is executive producing this remake and has a supporting role in it) wasn't appropriate for the role in the original film, but an Afro-Latina would not likely have been cast in such a central role back in the day.

As for the Jets, the costumes remain only so-so. They look quite a bit more fit and pinup-ready than their OG forebears, but we can't say that's all that surprising, since young actors are generally expected to maintain a higher level of fitness than fifty or sixty years ago.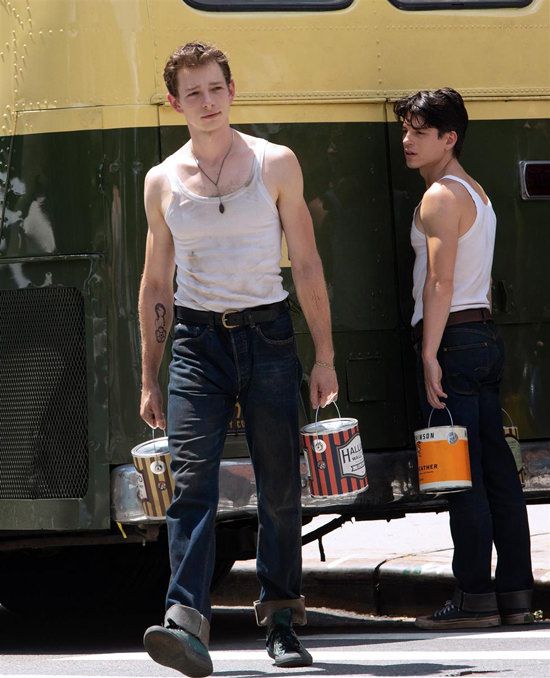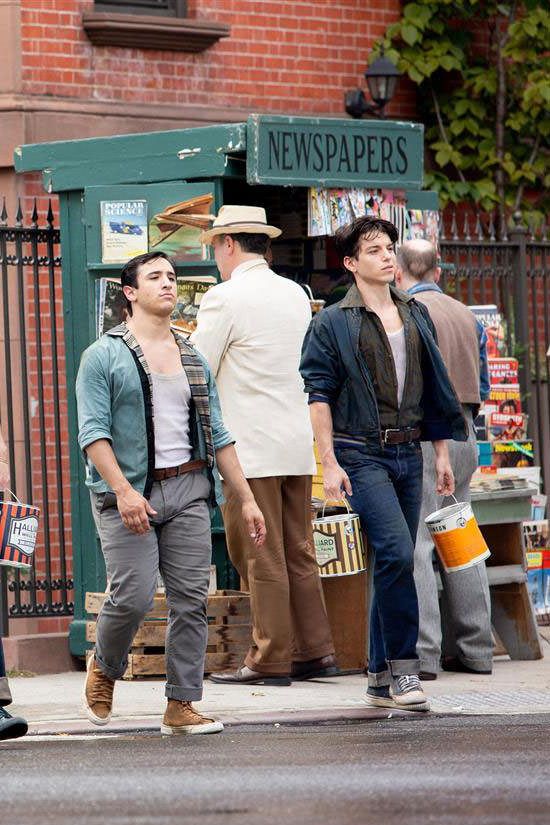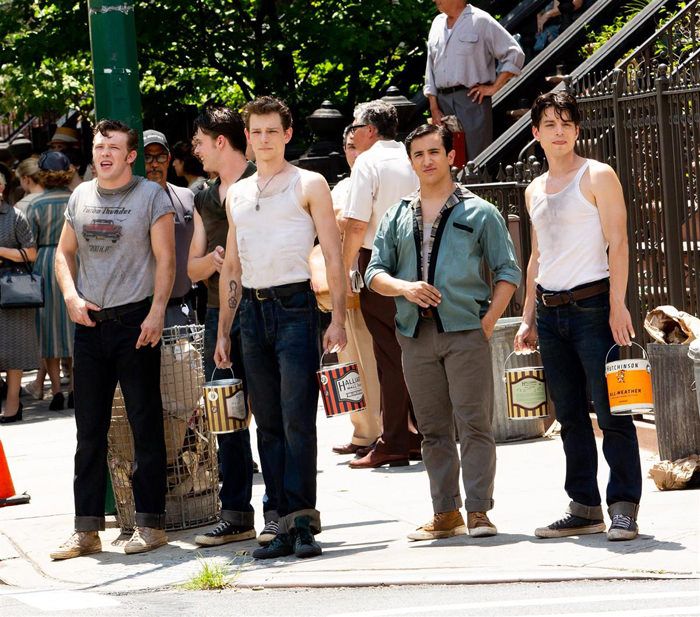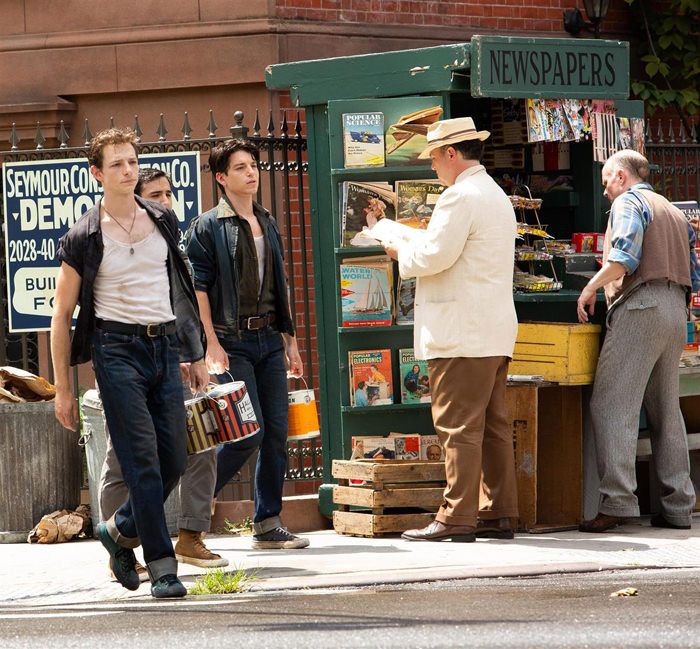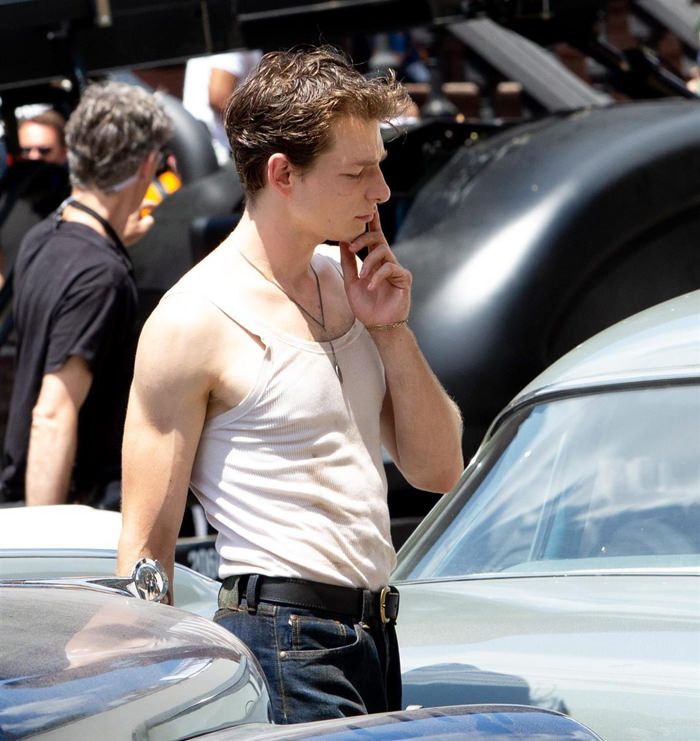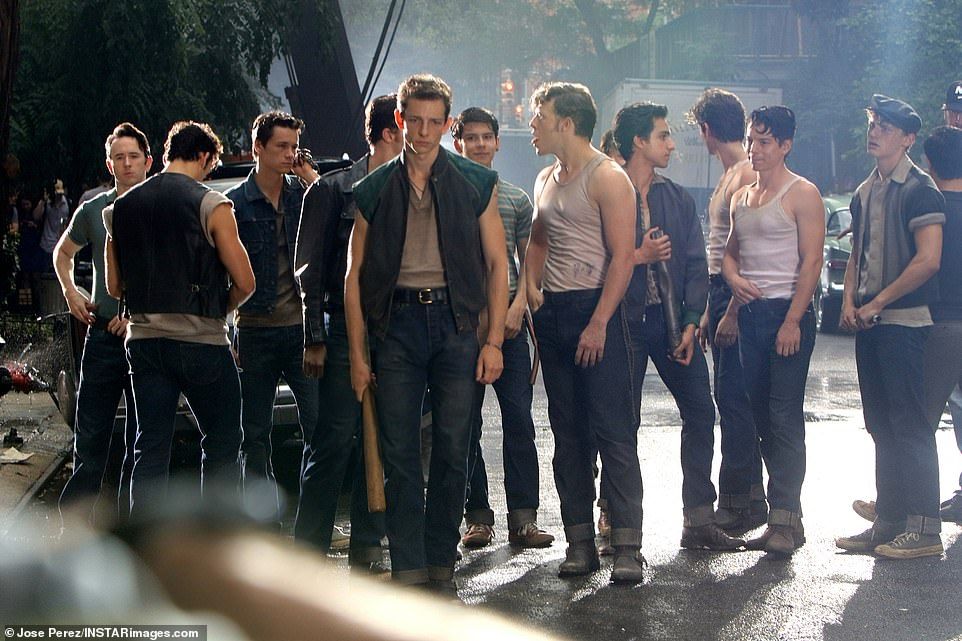 Then there's …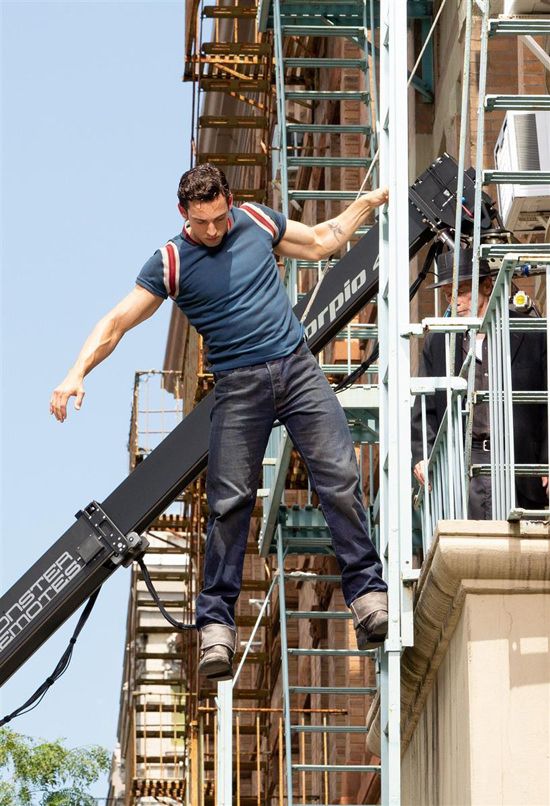 Damn. Now that's what we call an argument in favor.

https://tomandlorenzo.com/2019/07/on-the-set-of-west-side-story/