BY RYAN M. LUÉVANO
West Side Story is unlike any other musical. Generation after generation, it stands the test of time both in admiration and in the message it relates: hope heals and hate destroys. This beloved musical was created by the juggernauts of the industry: Arthur Laurents (book), Leonard Bernstein (music), Stephen Sondheim (lyrics) and Jerome Robbins (conception and choreography) and took the world by storm when it landed on Broadway in 1957. If that wasn't enough, it was adapted to a film in 1961, winning ten Academy Awards including Best Picture. Now La Mirada Theatre for the Performing Arts carries on the tradition in its own magnificent production of this classic, melding past and present in this sparkling revival.
...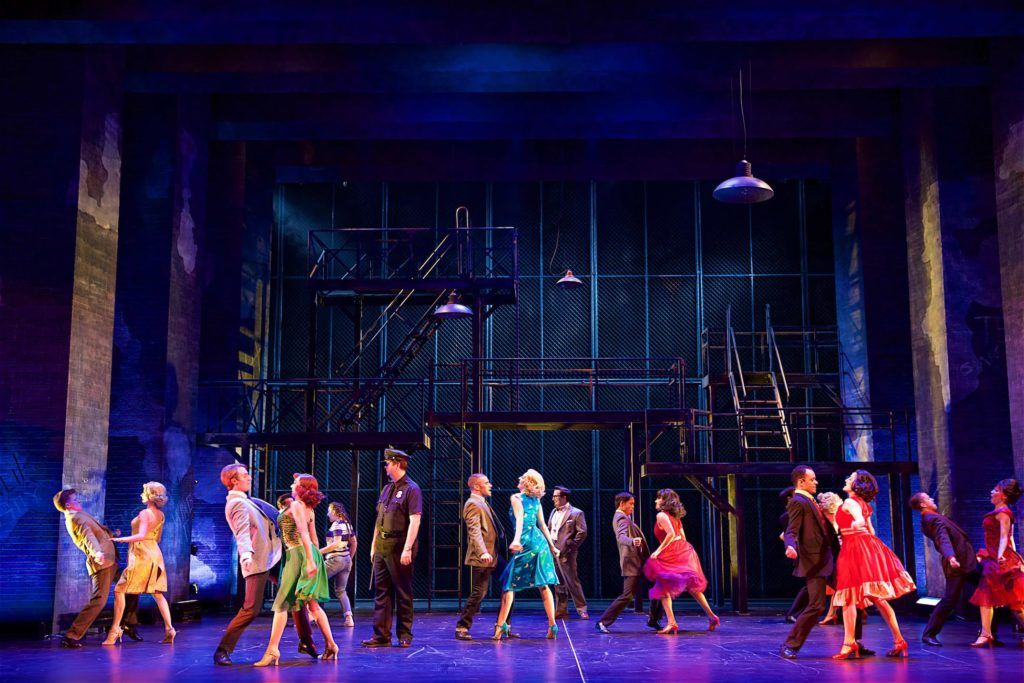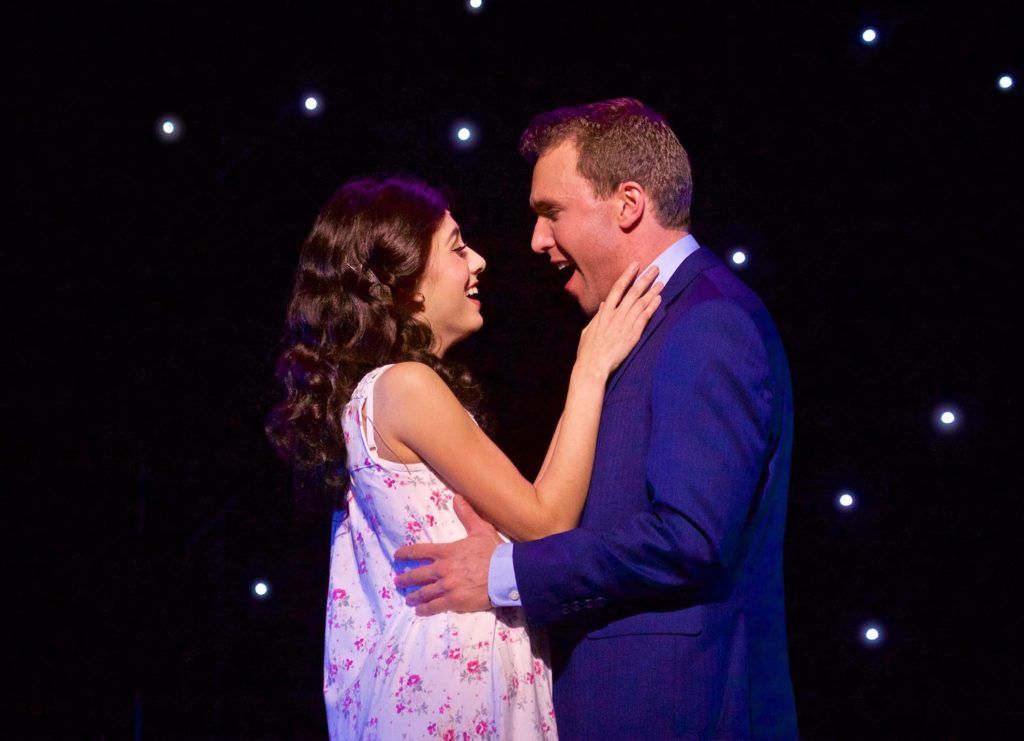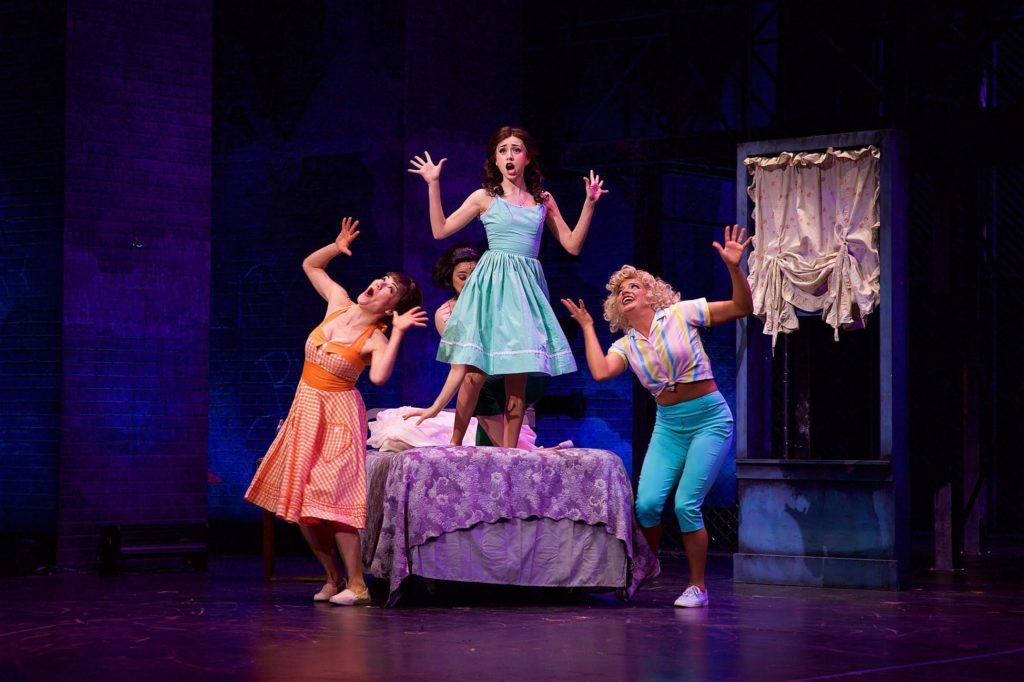 What's true today about West Side Story is that many more people of are familiar with the film version, which differs greatly from the stage version. As much as the film starring Natalie Wood is appealing in its own right, the stage version is far superior. Director Richard Israel proves this in his staging at La Mirada—everything is gorgeous and compelling. With set designer Stephen Gifford, Israel has created an urban multipurpose playground made up of metal scaffolding that the actors climb, hang, and dance upon. This scaffolding, along with simple furniture and flats, take us from place to place with ease. Israel's transitions are smooth, allowing the actors to float from scene to scene like turning a page in a giant pop-up book.
Add the colorful costumes by Thomas G. Marquez and choreography by John Todd and we have a West Side Story that looks as good as it sounds. Todd's original choreography is energetic, buoyant and crisp. There are nods to Jerome Robbins' original choreography, but also vibrant flavors of contemporary, ballet, jazz and Latin dance styles too. What's more, Todd knows how to tell a story through movement—all the dance-play segments are insightful and clear. Collectively, the visual elements evoke a Technicolor fantasy that delightfully winks at the golden age of musicals and even the recent blockbuster La La Land.
Upon watching this show, it looks as if La Mirada Theatre has scooped up the entire supply of male dancers in Los Angeles because everyone one of them can move like they're lighter than air—who knew there was so much talent in this city? Maria (Ashley Marie) makes her La Mirada debut with this role exuding artistry, élan and a whole lot of spunk. Her Maria is thoroughly developed with an exquisite voice to match; Marie makes all these classic songs her own performing them with indisputable skill and intention. Eddie Egan (Tony) possesses both the voice and the steam to bring his character to life—"Something's Coming", "Tonight", and "One Hand One Heart" achieves their full glory.
Whether the movie version of West Side Story is the only version you know, or if you've already see a stage version, La Mirada Theatre's production still demands your attention for its stunning rendering of this timeless musical.
TICKETS AND MORE INFORMATION:
West Side Story runs through Sunday, May 14, 2017 at La Mirada Theatre for the Performing Arts, 14900 La Mirada Blvd in La Mirada.
Performances are 7:30pm on Wednesdays and Thursdays; 8pm on Fridays; 2pm and 8pm on Saturdays; and 2pm on Sundays. There will be no performance on Saturday, April 22 at 2pm.
There will be an ASL interpreted performance on Saturday, May 13 at 2pm and an Open Captioned performance on Saturday, May 6 at 2pm.
Talkbacks with the cast and creative team will be on Wednesday, April 26 and Wednesday, May 10.
Tickets range from $20 – $70 and can be purchased at La Mirada Theatre's website, www.lamiradatheatre.com or by calling the La Mirada Theatre Box Office at (562) 944-9801 or (714) 994-6310.
http://www.ryanmluevano.com/2017/04/26/west-side-story-review/
WEST SIDE STORY: STILL MAKING MAGIC ON STAGE