Theatre review: West Side Story has an electricity that is hard to resist
Shawn Conner
West Side Story remains a singularly American entertainment. Touching on issues of class, immigration and disaffected youth, it's held a place in the musical theatre canon since its Broadway debut in 1957.
The material itself, from Leonard Bernstein's neo-noir-ish music and Stephen Sondheim's lyrics to Arthur Laurents' book and Jerome Robbins choreography, is ironclad. The tale of the rivalry between the two gangs, the Sharks and the Jets, has become cultural shorthand for gang violence. The 1961 movie version, meanwhile, remains a groundbreaking, surreal mix of modern dance, stylized language, surreal cityscapes, and tragic Romeo-Juliet romance.
In the Theatre Under the Stars production now at Malkin Bowl (alternating with Disney's Beauty and the Beast), Matt Montgomery gives an excellent performance as Tony. As the former Jets gang member who falls in love with the sister of the leader of the Sharks, Montgomery has his work cut out for him — singing and dancing while trying to unify the two gangs and woo the dark-haired Maria.
Alexandra Lainfiesta is also fine as Maria's friend, the fiery Anita. The role of bland Maria (Natalie Wood in the 1961 movie version) is no gift to actresses, however Jennifer Gillis does well with the part even though her high voice can be a little distracting. Alen Dominguez as Bernardo and Daniel James White, leaders of the Sharks and the Jets respectively, also convincingly carry the action.
...
There's a lot for the young cast to do in this production and West Side Story is at its best when it seems as though all that youthful energy is going to spill out from the confines of the stage. Those scenes and musical numbers with a lot of cast members, such as the set-piece with the female Puerto Rican characters singing "America," or even the whole cast (i.e., the dance where Tony and Maria first meet), have a colourful, kinetic vibrancy that does justice to the material.
Credit Vancouver-based choreographer Tara Cheyenne Friedenberg, who has put her own spin on the original's modern dance while remaining faithful to its spirit.
Additionally, Derek Metz' fight choreography helps give the dance-fight scenes a breathtaking immediacy. Costume designer Chris Sinosich, music director Chris D. King and the orchestra also deserve props for their work, as does stage designer Brian Ball.
For the TUTS conception, the actors employ two scaffolds and minimal props to indicate the story's settings, including a drugstore and beauty parlour. Periodically, the actors write words reflecting the story's themes on a backdrop of already-graffitied dirty-grey panels that give the set a generic but effectively urban look.
Even at its slowest — when the production takes time to establish the romance between Tony and Maria — West Side Story has an electricity that is hard to resist. Director Sarah Rodgers and her cast, along with their collaborators, have given us a West Side Story worth revisiting.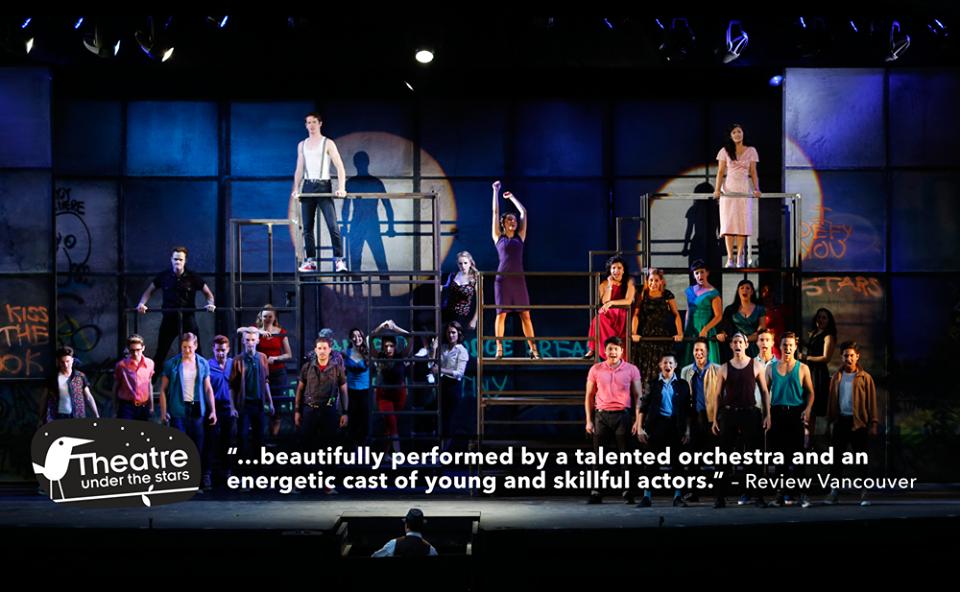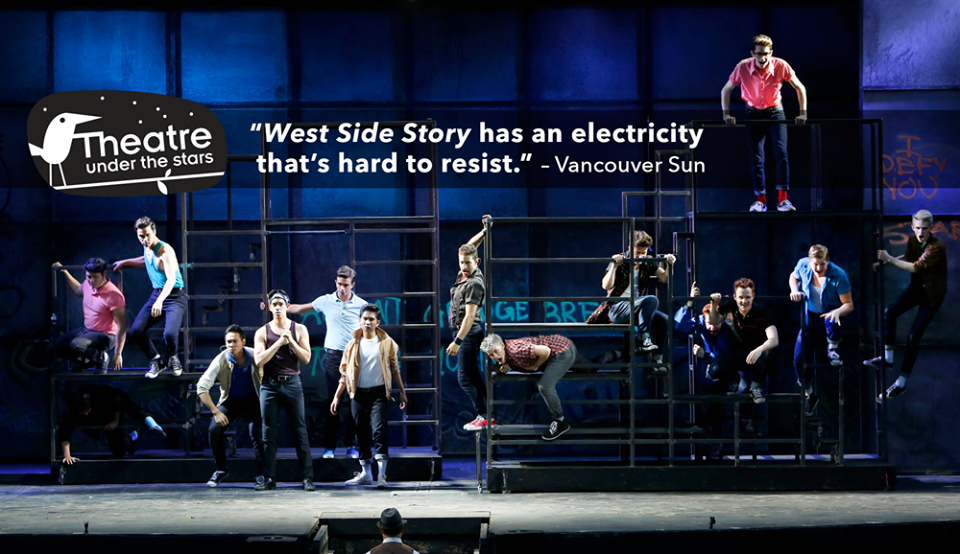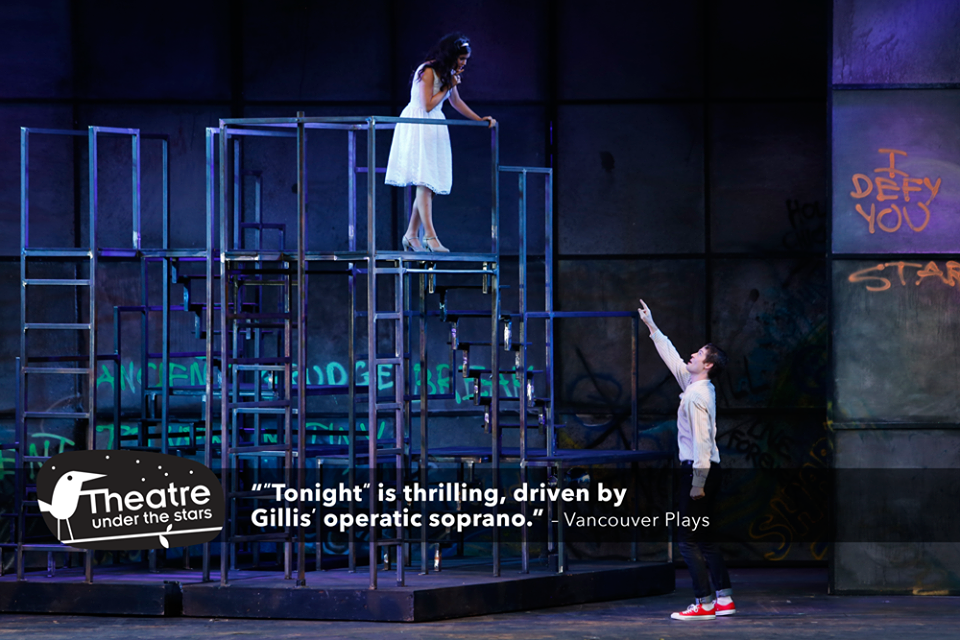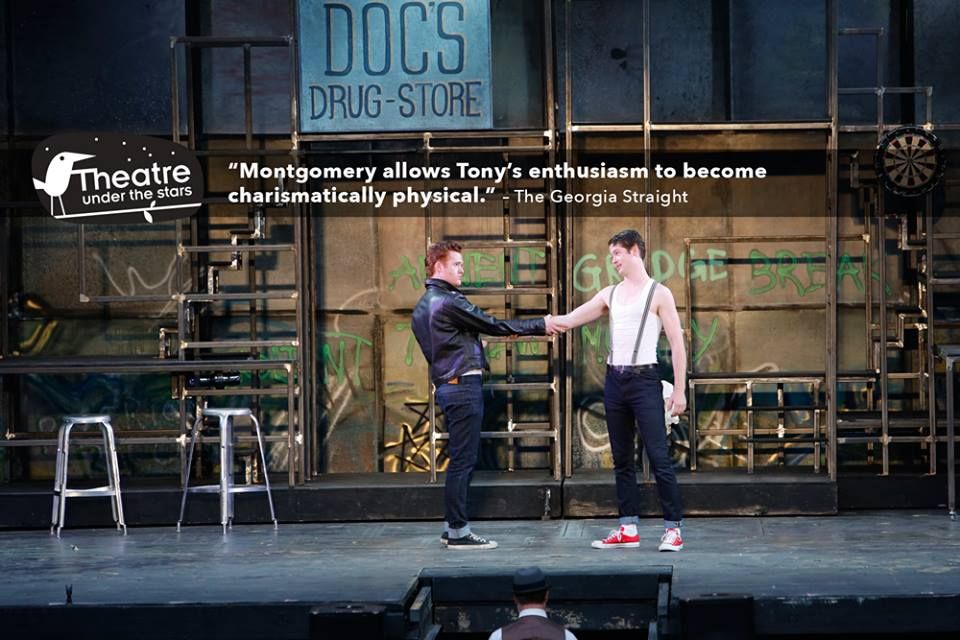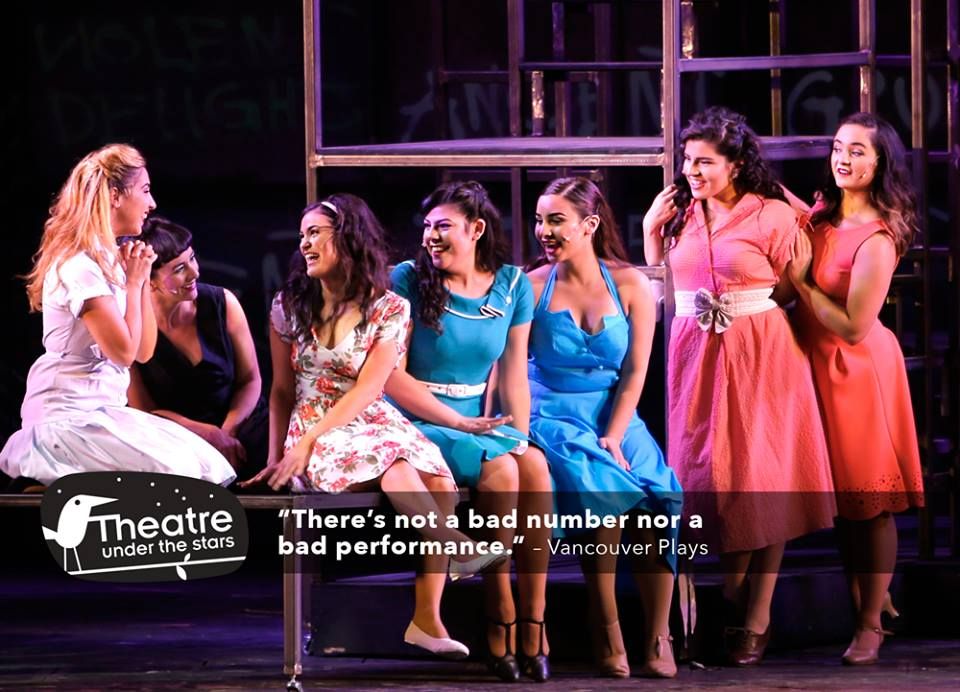 http://vancouversun.com/entertainment/local-arts/theatre-review-west-side-story
Theatre review: West Side Story has an electricity that is hard to resist