In Weill Music Institute's new production, 14 young performers star alongside seasoned professionals
By Darryn King
When it comes to choreography, "West Side Story" has long set the standard for conveying the dreams and frustrations of urban teens.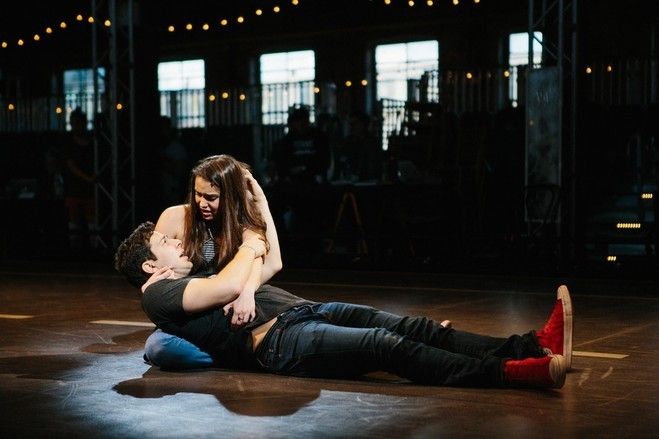 But in the Weill Music Institute's new production of the American musical that updated "Romeo & Juliet" for the gang-riddled streets of 1950s New York, the edgy, explosive choreography of Jerome Robbins will briefly make way for even more contemporary moves.
During the fiery "Dance at the Gym" number, Emanuel Figueroa, a 15-year-old dancer from the Bronx who plays a hot-headed member of the Sharks gang, will bust out some street-style hip-hop dancing.
...
He was visibly excited by the prospect of stealing the show, which starts a three-performance run this Friday at the Knockdown Center, a former glass factory recently turned art center and event space in Queens.
"I'll do what I can!" he enthused.
A student at Professional Performing Arts High School and the Ailey School, a pre-professional modern-dance academy, Emanuel is one of 14 young performers starring alongside seasoned professionals in the production, a project of the Weill Institute, Carnegie Hall's community-and-educational programming arm.
For the most part, Robbins's original dance moves have been faithfully recreated for the production by Julio Monge. But in certain moments, such as Emanuel's solo, choreographer Sean Cheesman has worked with performers to bring new movement into the mix.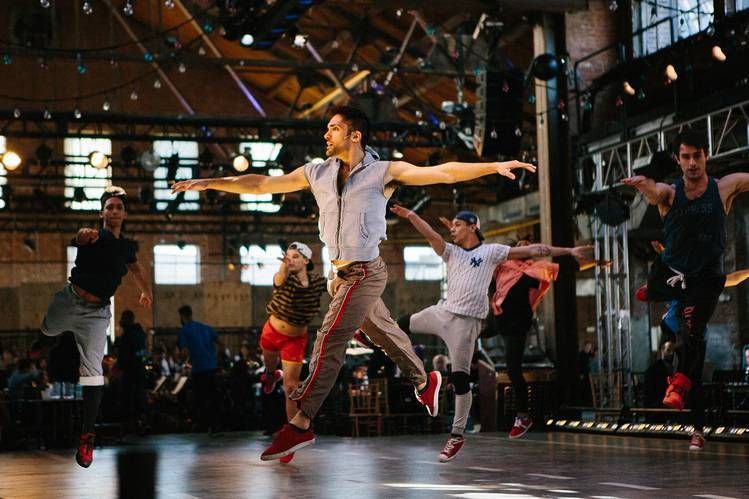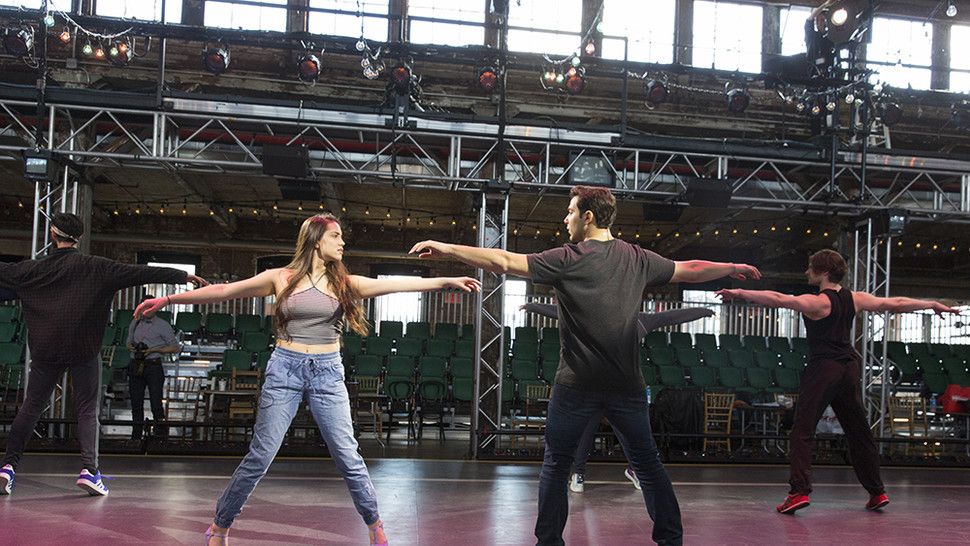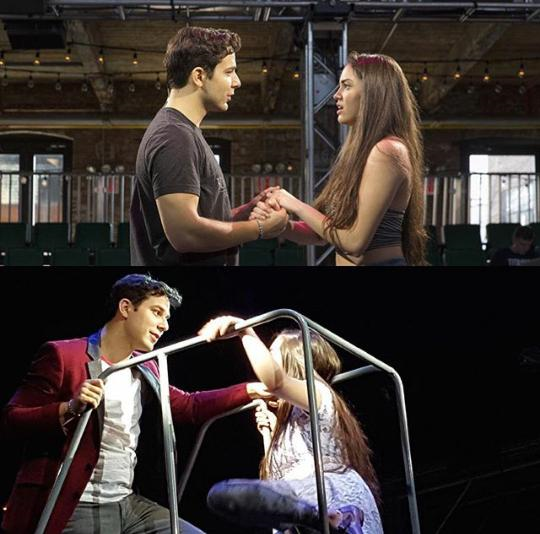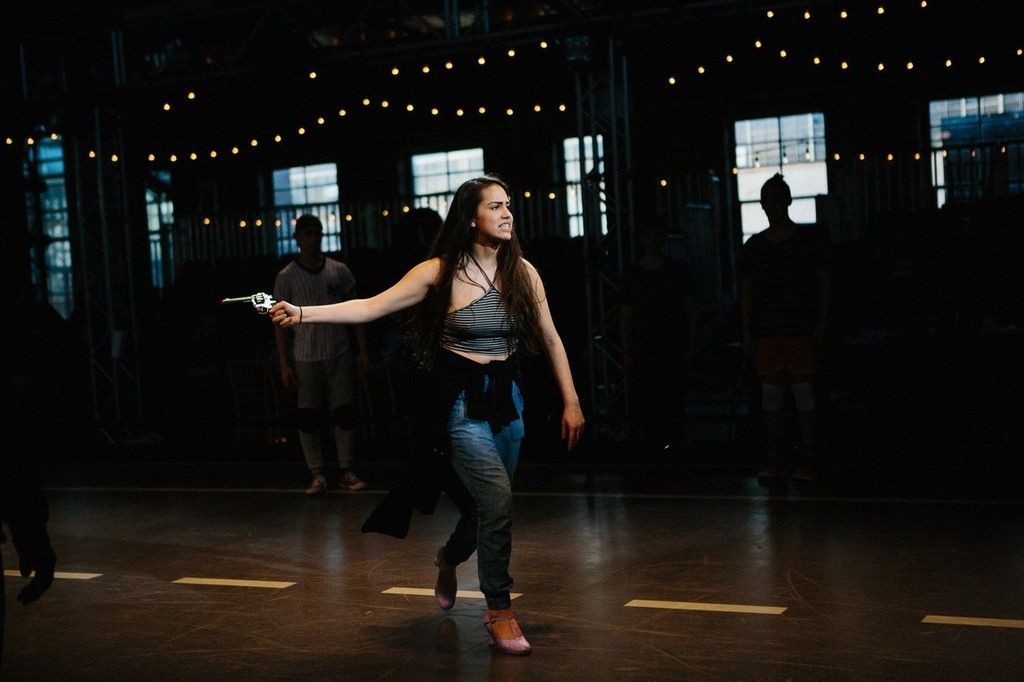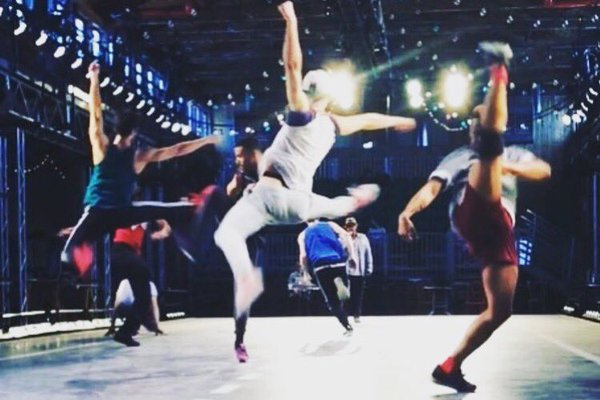 "I've been rehearsing it with hip-hop grooves to get comfortable," Emanuel said during a break from rehearsals last week at Knockdown.
The production will also include a choir of nearly 200 high-school students from 25 New York City public schools, singing new arrangements of "Jet Song," the "Tonight Quintet," "One Hand, One Heart," "I Feel Pretty" and "Somewhere," adding to the sound of the already super-sized 40-piece orchestra.
The new production is part of the Institute's mission to inspire young people through the practical experience of music, giving budding artists the chance to realize their skills on a professional level alongside established performers. In this case, "West Side Story" will star Skylar Astin, from the film "Pitch Perfect," in the role of Tony.
"It's humbling," said Anijah Lezama, a 16-year-old dance major at the Ailey School who also studies ballet at the French Academie of Ballet. "Getting to work alongside with these people who have been part of 'Wicked,' 'The King and I,' 'Aladdin'…it's really an honor. Sometimes I just stand around and think, 'Wow! I'm here!' "
While this "West Side Story" cast ranges in age from 14 to 76, Ms. Dehnert said she doesn't adapt her approach as director for younger or less-experienced members.
"For me, working with kids is not very different from talking to seasoned actors," she said. "If anything, they are much closer to remembering when they would play make-believe. That's the craft of performance, no matter what age you are."
The production, part of Carnegie Hall's 125th anniversary season, is also the culmination of the Weill Institute's Somewhere Project.
Over the last few months, the project has engaged young people from public schools, foster care and juvenile-justice facilities in songwriting workshops. Some 50 new songs inspired by the themes of "West Side Story" were written, recorded and performed at free neighborhood concerts, one in each of the five boroughs. A selection will be heard again at the Knockdown Center this weekend before the musical begins.
For seven years, the Institute has immersed young people in such experiences as performances of Stravinsky's "The Rite of Spring" with the Berlin Philharmonic. Two years in the planning, "West Side Story" felt, to Weill Institute Director Sarah Johnson, like a fitting choice for the group's first musical-theater undertaking.
The content is particularly resonant for young people, Ms. Johnson said.
"There's this very hopeful notion that love can conquer all, and that an extraordinary connection between people is possible no matter where they come from and what their experiences are," she said.
" 'West Side Story' is about finding a way to survive in a violent world," said Ms. Dehnert. "We're living in a time of very recent violence between law enforcement and youth. That's a big thing in this story, that's a big thing in the world."
Both Emanuel and Anijah could relate.
"I live in the Bronx, so I recognize it," Emanuel said. "They're going through problems that a lot of teens have. Their only family is being in a gang."
"Creating a production like this brings awareness to it," said Anijah, "and what can happen when things go too far."
Still, the show offers an essential message of optimism, epitomized during the number "Somewhere." Accompanied by the immense sound of the 200-voice choir—itself "a massive expression of humanity," Ms. Dehnert said—the young performers will come face-to-face with the adults, as if witnessing a vision of their grown-up selves.
The significance of that choreography, and the significance of the experience as a whole, isn't lost on the young artists.
"I still have a lot of room to grow," said Emanuel, "but this has definitely prepared me for the future."
http://www.wsj.com/articles/west-side-story-merges-old-and-new-1456964772
'West Side Story' Merges Old and New