Hey, everyone! I just found this community because it never occurred to me to join it when I was in the show. I'm 16 and I was in the show this past April (2005)and I played Maria. It was amazing because it was a special community theater teen theater production and all the adult roles were played by adults. It was amazing. I just thought I'd post some pictures, if you are interested.
this is a color bar i made from some of the pictures from the show.
Anita & Me ( I didn't have curlers in my hair - don't worry. This was taken before the show - and my hair hadn't set yet. I took them out in the middle of "Something's Coming". It was also the last show - that's why we're crying, if you noticed. )
Jets (from left) Riff, Action, A-Rab, Diesel, Baby John and, of course, Anybodys
One Hand, One Heart - of course.
Beginning of the ballet.
Sorry for the bad quality of this, but these are the main Sharks. top from left: Pepe, Bernardo, Chino. bottom from left: Marguerita, Anita, Consuela, Francisca
Prologueness.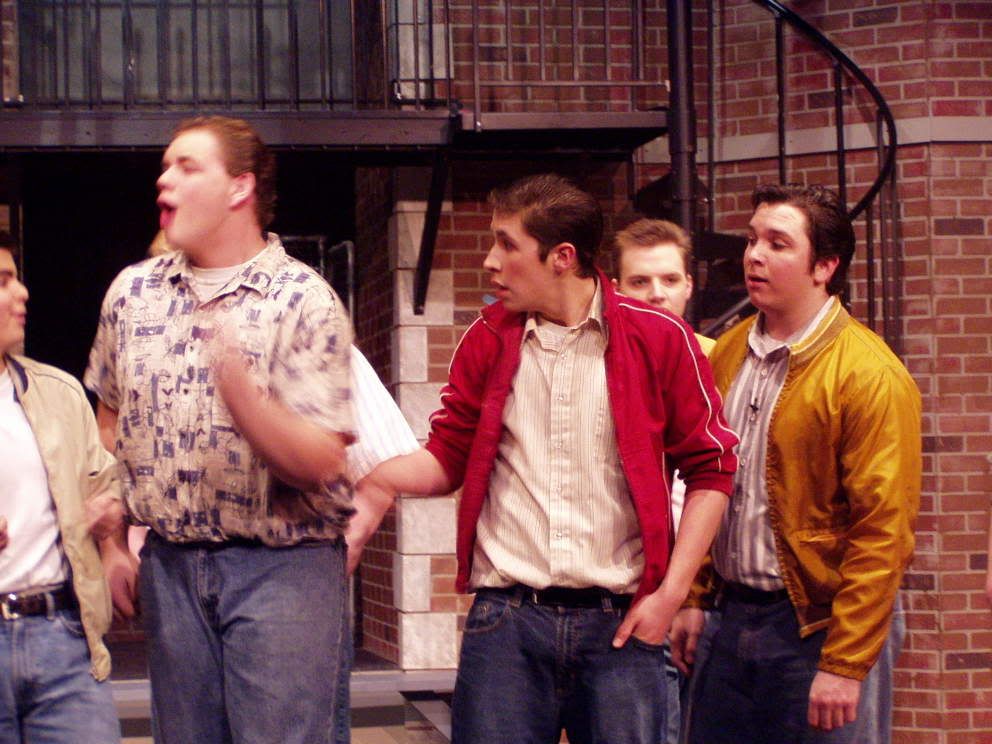 Jet Song. ( My boyfriend is Action, in the red jacket, and he was awesome - had to add that! )
Again, sorry for the bad quality, but this is from the balcony scene.
Nardo & Me
One Hand, One Heart - of course, again.
Graziella & Me
I know, there were a lot of pics but this show changed my life. It was such an amazing experience. It is my favorite show ever. I got so excited when I found this community - finally some strangers to share this awesomeness with!