Lamb's Players Theatre is currently presenting West Side Story through July 26, 2015 in Coronado. BroadwayWorld has a first look at the cast in action below!
...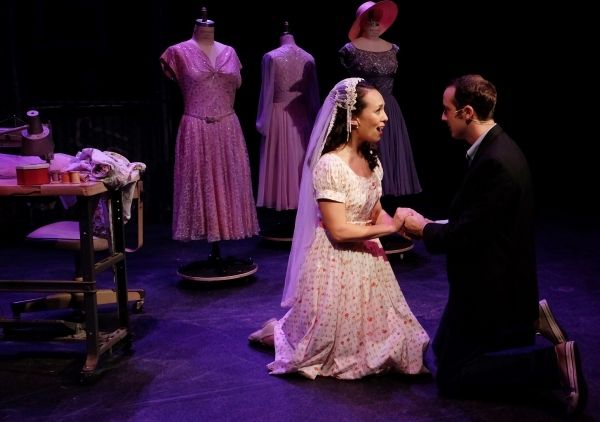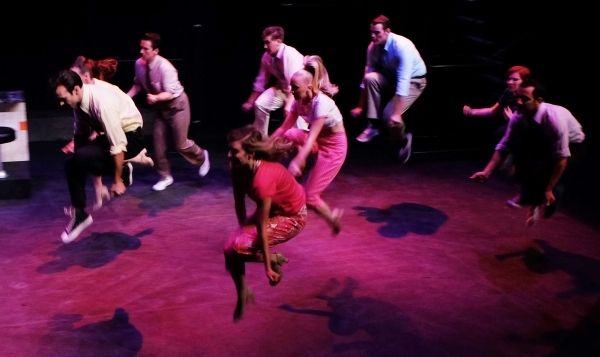 The cast features: Jesse Abeel - Riff; Michelle Alves - Anita; Jeni Baker - Graziella; Jake Bradford - Baby John; Kathleen Calvin - Francisca; Julio Cantano-Yee - Indio; Patrick Duffy - Bernardo; Donald Gersonde - Diesel; Siri Hafso - Velma; Kevin Hafso-Koppman - Tony; Jennifer Henkel - Minnie; Olivia Hernandez - Maria; Jessica Humphrey - Anybodys; Luke Harvey Jacobs - A-Rab; Daniel Kermidas - Action; Tara Kostmayer - Rosalia; Christopher Lesson - Officer Krupke; Nico Ramierez - Pepe; John Rosen - Doc; Jazz Ruiz - Teresita; and Shaun Tuazon-Martin - Chino.
Musical Director, Patrick Marion on keyboards is joined by Diana Elledge on Cello/Keyboards, Chuck Elledge on percussion, Stefanie Schmitz on Reed/Sax, Sean LaPerruque on Keyboards, and RB Anthony on Horns.
West Side Story runs now through July 26 , Select Wed @ 2pm, Tues-Thurs at 7:30, Fri @ 8pm, Sat @ 4pm & 8pm and Sun @2pm at Lamb's Players Theatre, Coronado. Tickets are $32-$82. Tickets can be purchased at the box office (Tues-Sat noon-7) by phone at 619-437-6000 or online at lambsplayers.org. Lamb's Players Theatre is located at 1142 Orange Avenue, Coronado, CA 92118.
http://www.broadwayworld.com/san-diego/article/Photo-Flash-First-Look-at-WEST-SIDE-STORY-at-Lambs-Players-Theatre-20150615
First Look at WEST SIDE STORY at Lamb's Players Theatre