First Look at WEST SIDE STORY at Drury Lane Theatre

Drury Lane Theatre, 100 Drury Lane, is kicking off the New Year with WEST SIDE STORY, the revolutionary Tony Award-winning production that forever changed American musical theater. Experience the passion, drama and heart-pounding excitement of WEST SIDE STORY like never before. The production is currently in previews and opens January 22, running through March 22. BroadwayWorld has a first look at the cast onstage below!

Multi-Jeff Award winner Rachel Rockwell (LES MISERABLES, Ragtime, The Sound of Music, Sweeney Todd,and Oliver! at Drury Lane Theatre) will direct, and Rhett Guter (who starred in the International Tour of WEST SIDE STORY and Choreographed Anything Goes at The Utah Shakespeare Festival) serves as Choreographer and Associate Director and stars as "Riff."

WEST SIDE STORY features a dynamic cast led by Christina Nieves as "Maria"(LES MISERABLES at Drury Lane Theatre, A Midsummer Night's Dream at Chicago Shakespeare Theater and The Sins of Sor Juana at Goodman Theatre), Jim DeSelm as "Tony" (Godspell at Theatre at the Center and South Pacific at Marriott Theatre), and Michelle Aravena as "Anita" (Rocky, A Chorus Line, and Jersey Boys on Broadway and the National Tour of West Side Story).
...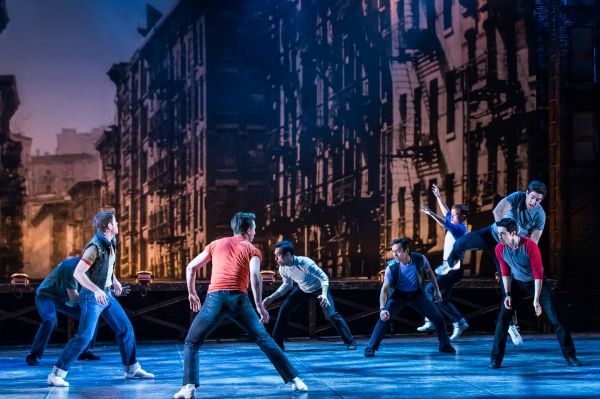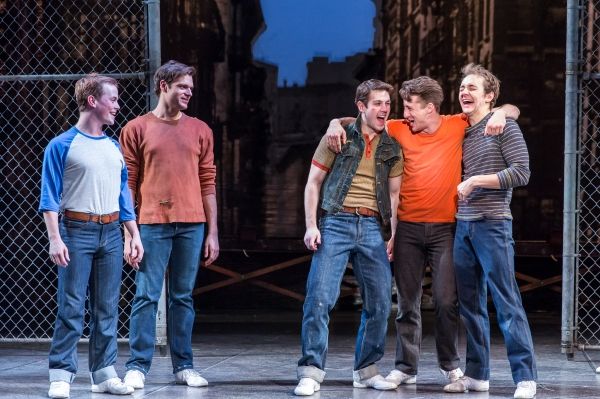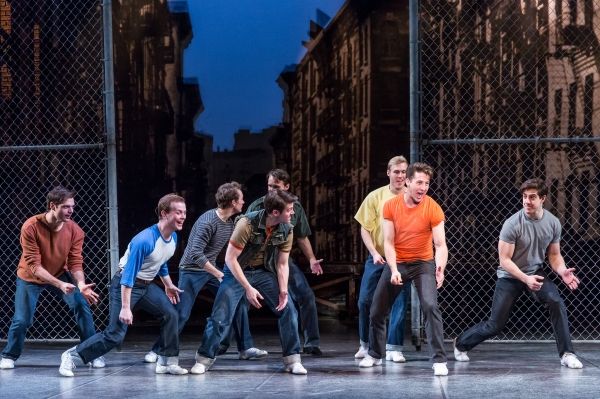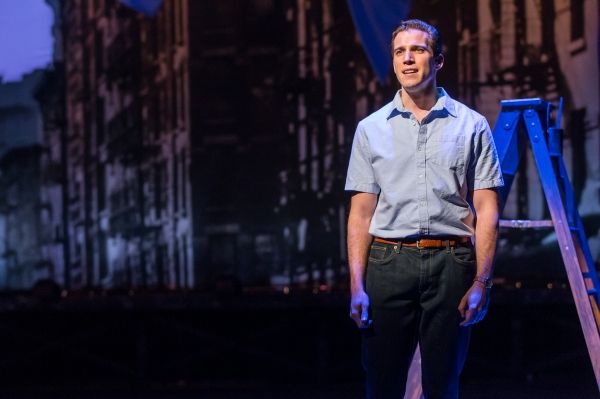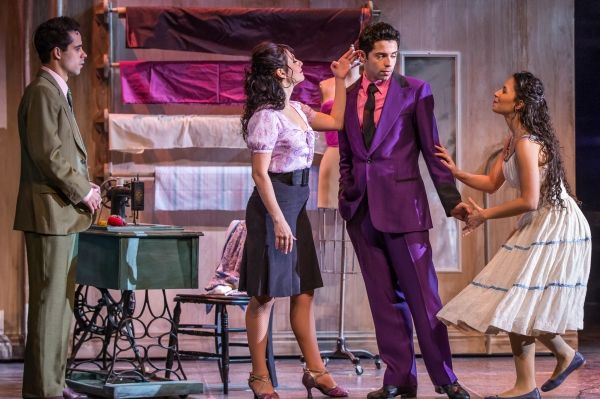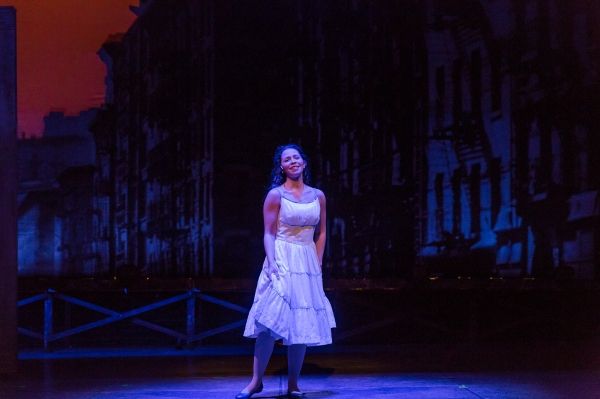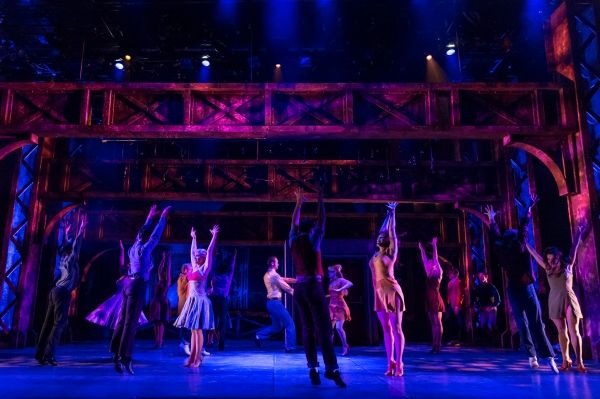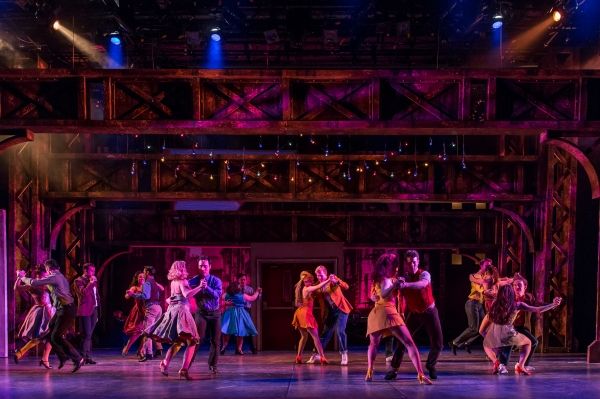 The cast also features John Francis Gray as "Officer Krupke," Roger Mueller as "Doc" (Brigadoon at Goodman Theatre and My One and Only at Marriott Theatre), Lucas Segovia as "Bernardo" (Swan Lake and Romeo and Juliet with Joffrey Ballet Chicago), Bret Tuomi as "Lt. Shrank" (Rock of Ages on Broadway and The Iceman Cometh at Goodman Theatre) and Tommy Rivera Vega as "Chino" (Cats at Theo Ubique Cabaret Theater). The ensemble includes Adrian Aguilar ("Action"), Isaiah Allatorre ("Anxious"), Anthony Avino ("Indio"), Larry Baldacci ("Gladhand"), Annelise Baker ("Graziella"), Lillian Castillo ("Rosalia"), Courtney Cerny ("Minnie"), Carl Draper ("Diesel"), Cameron Erdis ("Snowboy"), Lucas Fedele ("A-rab"), Ryan Fitzgerald ("Big Deal"), Rachel Marie LaPorte ("Consuela"), Kristina Larson-Hauk ("Pauline"), John Marshall, Jr. ("Baby John"), Deanna Ott ("Velma"), Chip Payos ("Nibbles"), Todd Rhoades ("Luis"), Elena Romanowski ("Teresita"), Emma Rosenthal ("Anybodys"), Will Skrip ("Gee-Tar"), Glenn Snellgrose ("Pepe") and Lauren Villegas ("Francisca").

Musical Direction for WEST SIDE STORY is by Roberta Duchak (LES MISERABLES and Ragtime at Drury Lane Theatre, and vocal coach for Russell Crowe and Hugh Jackman for the Academy Award-winning film LES MISERABLES). The set, designed by Scott Davis (LES MISERABLES and Next to Normal at Drury Lane Theatre and Shrek the Musical at Chicago Shakespeare Theater), recreates the gritty streets and Upper West Side apartment living in 1950s New York City. The artistic team also includes Nick Heggestad as Properties Designer (Camelot and The Game's Afoot at Drury Lane Theatre), Rick Jarvie as Wig and Makeup Designer (Camelot, The Game's Afoot and The Sound of Music at Drury Lane Theatre), Yael Lubetzky as Lighting Designer (the Broadway production of Russell Simmons Def Poetry Jam), Ray Nardelli as Sound Designer (Camelot, Young Frankenstein, andNext to Normal at Drury Lane Theatre), Erika Senase as Costume Coordinator (Camelot, LES MISERABLES and Young Frankensteinat Drury Lane Theatre) and Original Costume Design is by David Woolard , featuring costumes from the 2012 National Tour. Eva Breneman is the Dialect Coach (Camelot and LES MISERABLES at Drury Lane Theatre) and Matt Hawkins is the Fight Choreographer (LES MISERABLES at Drury Lane Theatre and The Wheel and Belleville at Steppenwolf Theatre Company).

For reservations, call the Drury Lane Theatre box office at 630.530.0111, call TicketMaster at 800.745.3000 or visit www.drurylane.com.

http://www.broadwayworld.com/chicago/article/Photo-Flash-First-Look-at-WEST-SIDE-STORY-at-Drury-Lane-Theatre-20150116