West Side Story actors visit school
TUSTIN – Two actors visiting the Segerstrom Center for the Arts in Costa Mesa stopped by St. Cecilia School to meet with students.
Broadway stars Kyle Harris ('Tony') and Joseph J. Simeone ('Riff') of "West Side Story" talked to kindergarten-to-eighth-grade students about life in the theater and following one's dreams. The two then performed the opening scene of the show, and Harris sang the West Side Story song, "Maria."
Harris' childhood theater teacher was Kristine Linares, now the choir director and music teacher of St. Cecilia School. She poses besides Principal Mary Alvarado and next to actors Kyle Harris and Joseph J. Simeone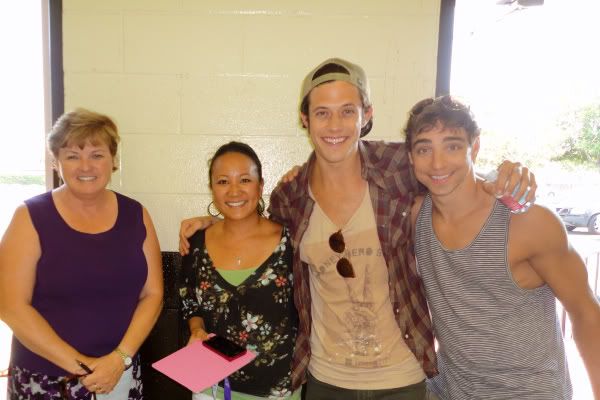 http://articles.ocregister.com/2011-09-16/news/30170351_1_actors-west-side-story-tustin-two