June 8th, 2009
West Side Story
.
From Entertainment Weekly
:
BEST MOMENTS: KAREN OLIVO
The actress, who plays the saucy Anita in the current West Side Story revival, delivers a heartfelt, teary-eyed, utterly charming acceptance speech.
http://www.ew.com/ew/gallery/0,,20283754_4,00.html
WORST MOMENTS: WEST SIDE STORY
The
dance-heavy production number
, somewhat awkwardly shot, ended on a very shaky note — from the hit revival's talented Maria, Josephina Scaglione.
http://www.ew.com/ew/gallery/0,,20283754_10,00.html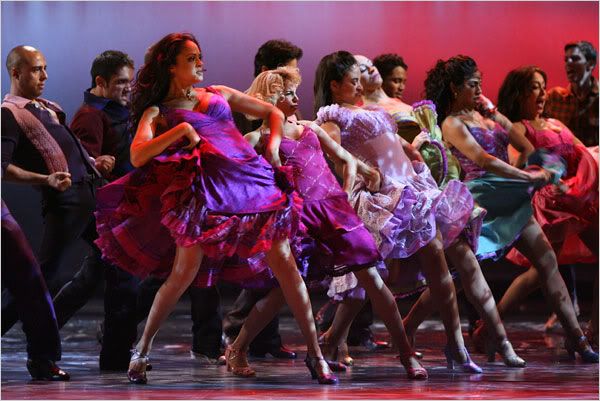 (
The Jets at the Gym
Collapse
)
To Karen Olivo for winning a Tony for her portrayal of Anita in
Richard Ouzounian
THEATRE CRITIC
For weeks now, the buzz surrounding the previews of West Side Story at the Stratford Festival has echoed one of the show's memorable tunes: "Something's coming, something good."
It finally opened on Friday night, but the word on the street was wrong. It isn't good. It's absolutely great.
In fact, let's go in for a little critical bridge-burning here and declare that not only is this West Side Story the best production of a musical in Stratford's long and distinguished list of triumphs, but it may well be one of the best productions of a musical I've seen anywhere in the world in 55 years of theatregoing.
What makes one show so special? A variety of things.
(
Read more...
Collapse
)
This Story achieves greatness