by Jesse North
MaryJoanna Grisso "feels pretty" in the national tour of West Side Story. What does the actress need to take on Leonard Bernstein and Stephen Sondheim's classic score? Grisso, who plays Maria in the beloved musical, gave us a backstage tour of her dressing room to see her must-have items. Find out what they are below!
...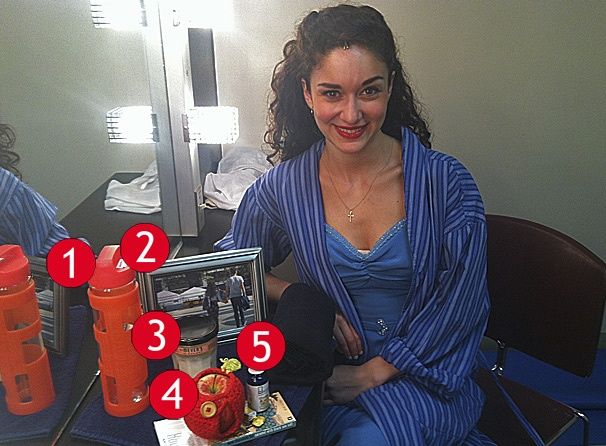 "Staying hydrated on the road is so important. You can never drink water enough to keep the voice healthy."
"It can be challenging to be away from those I love while touring, so it's great to have a photo of everyone I miss. This is a favorite of my boyfriend and me walking in New York."
"I love having a candle in my hotel and dressing room. It's brings a little zen to all the madness before a show."
"I always have snacks with me. Eating is one of my favorite things on earth. I come from a big Italian family where great food is a must."
"This Lululemon scarf is the best. It is my neck warmer, head wrap, blanket and makeshift yoga mat all in one."
http://indianapolis.broadway.com/buzz/169652/my-space-west-side-story-tour-star-maryjoanna-grisso-shares-her-fave-backstage-items/
West Side Story Tour Star MaryJoanna Grisso Shares Her Fave Backstage Items