The Gold Coast International Film Festival held a reception and screening of the original West Side Story last night at the NYIT Auditorium on Broadway.

Original cast member Russ Tamblyn was interviewed by noted film authority Heather Lowe after opening remarks by Len Aubrey NYIT VP, CFO & Treasurer. ...Jon Kaiman Supervisor, Town of North Hempstead and Regina Gil Executive Director and Founder of the Great Neck Arts Center also spoke. The Second AnnuAl Gold Coast International Film Festival presented by the Great Neck Arts Center, with the Town of North Hempstead as Founding Sponsor, will present seven days and nights of bold, dynamic films, programs, panels, tributes, conversations, awards and festivities on Long Island's North Shore. GCIFF gets underway Monday, October 22 with two pre-festival events followed by its Opening Night Gala on Wednesday, and then runs at the Clearview Cinemas in the communities of Manhasset, Roslyn, Great Neck and Port Washington through Sunday, October 28, 2012.

The Gold Coast International Film Festival celebrates the rich culture, history and talent of this fabled region. The "Gold Coast" was once a haven for New York's elite such as the Pratts, Whitneys, Roosevelts, Fricks, Guests, DuPonts, J.P. Morgan, and Otto Kahn, and today their mansions exist as museums, historic spots and party spaces (which GCIFF makes good use of). Great Neck (the hub of the Festival) was home to many celebrities including Groucho Marx, Joan Crawford, Paulette Goddard, Charlie Chaplin, W.C. Fields, George M. Cohan and other titans of the silver screen. Most apropos, F. Scott Fitzgerald wrote his most famous work The Great Gatsby here. Today's Gold Coast remains a confluence of culture and class. Those influences from our past combined with the artistry, storytelling and technology of today's world, enable the Gold Coast International Film Festival to thrive and soar and present our audiences with a fantastic and accessible festival experience.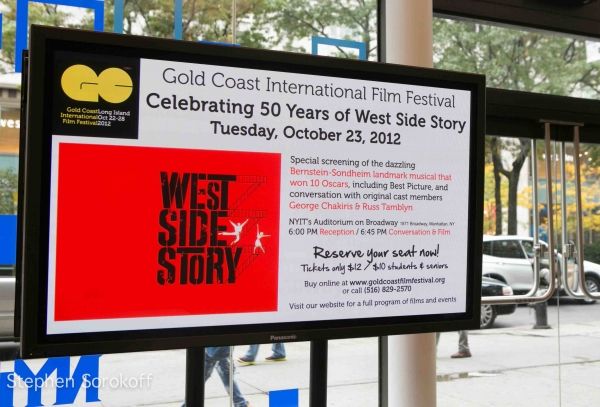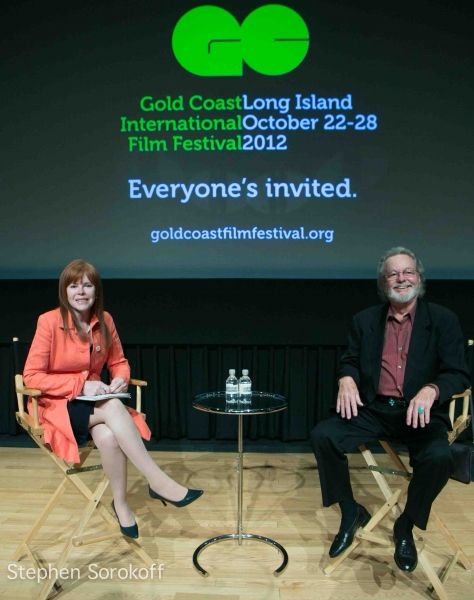 Evidently George didn't make it
http://broadwayworld.com/article/Photo-Coverage-Gold-Coast-International-Film-Festival-Celebrates-WEST-SIDE-STORY-20121024#ixzz2AJIjgrnj