...
Description
WEST SIDE STORY WITH KEN LEROY, MICKEY CALIN, CHITA RIVERA, LARRY KERT, CAROL LAWRENCE. (9/22/57)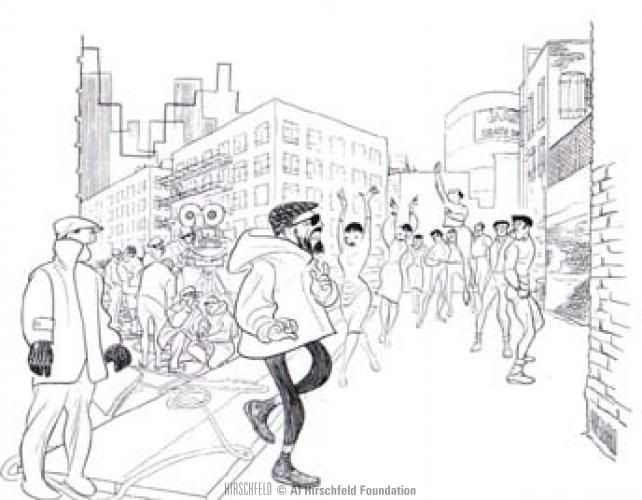 Description
on the set of west side story as ROBERT WISE AND JEROME ROBBINS SCREEN TEST DANCERS, 1960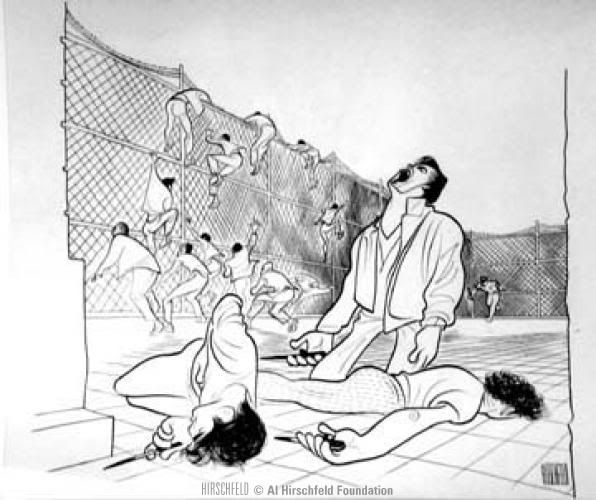 Description
the final scene of West Side Story 1961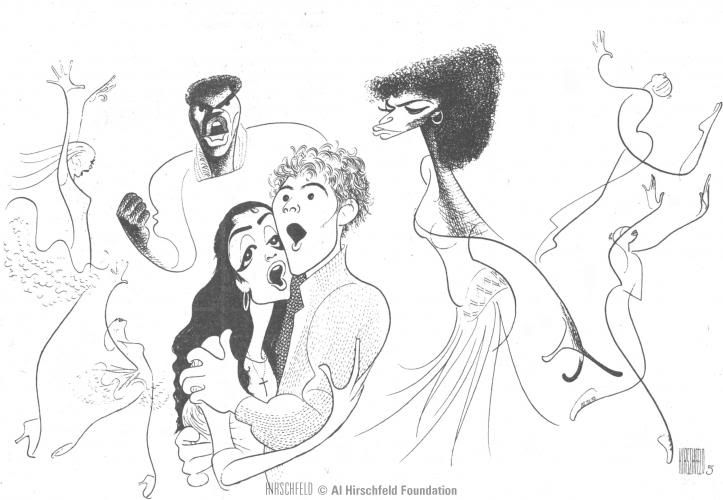 Description
West Side Story with Josie de Guzman, Ken Marshall, Hector Jaime Mercado, and Debbie Allen, 1980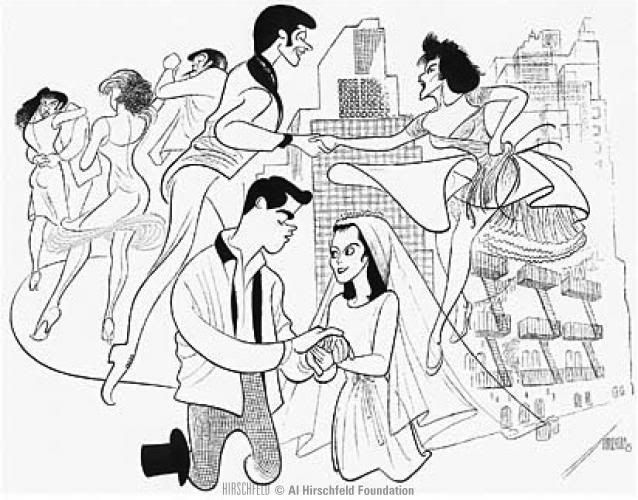 Description
re-drawing of West Side Story: GEORGE CHAKIRIS, RITA MORENO, RICHARD BEYMER AND NATALIE WOOD, 1/03
http://www.alhirschfeldfoundation.org/search?keywords=WEST+SIDE+STORY
For half a century now, Al Hirschfeld has been turning out these uncanny wonders, joyous masterpieces of theatrical caricature, in a drab attic studio, his stubby body perched in an old barber chair he bought 35 years ago in the Bowery, arching over a drawing board cross-hatched with a zillion Exacto grooves.