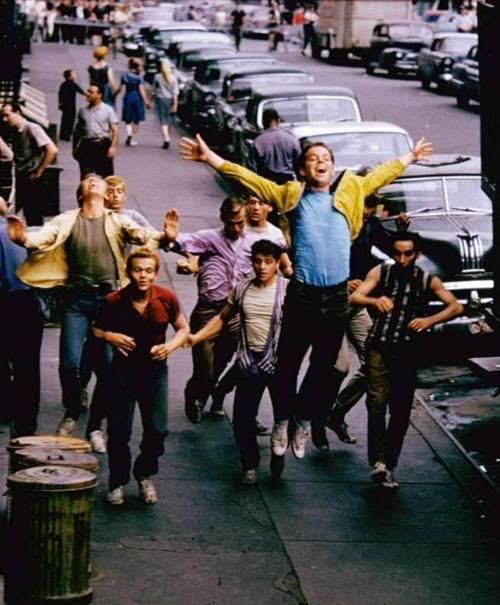 Just got back from seeing West Side Story back on the big screen. ...

The Theatre was PACKED with an audience of all ages so clearly Glee had something to do with all the young people. The audience cheered when the film started, applauded at the end of every musical number and applauded again at the end of the film. The TCM interview with Marni Nixon, George Chakiris and Walter Mirisch was enjoyable as well.

That makes 3 times now that I've seen it on the big screen; 1961, 1968 and 2011.