...

Meet Grant Gustin, new 'Glee' villain

By Jean Bentley
Follow @hijean on Twitter


When the original McKinley High gang signed on to "Glee," they had no idea it would become a massive worldwide phenomenon. When Darren Criss became last season's sensation, he kind of knew what he was getting into -- so he was happy to give some advice to Grant Gustin, the new Warbler in town with an eye on breaking up Blaine and Kurt.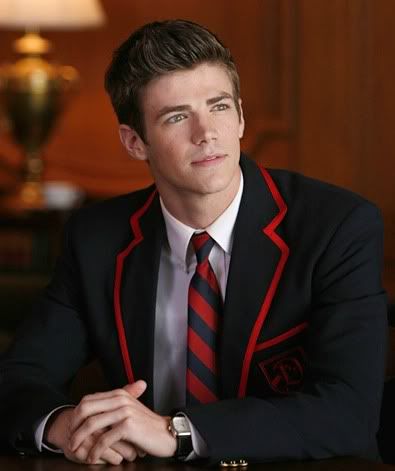 In an interview with Billboard, Gustin says Criss shared a few words of wisdom when they began working together on the Fox hit. "He said, 'I wish I could give you advice, but your life is going to drastically change,'" Gustin shares. "That's the part I haven't really wrapped my mind around yet I guess. My episode hasn't aired, no one knows who I am, no one recognizes me, I'm just me. I don't know what to expect yet."


Gustin says Criss also helped him learn the ropes of a TV set -- it's his first time in front of a camera, having spent the past year on the national tour of "West Side Story."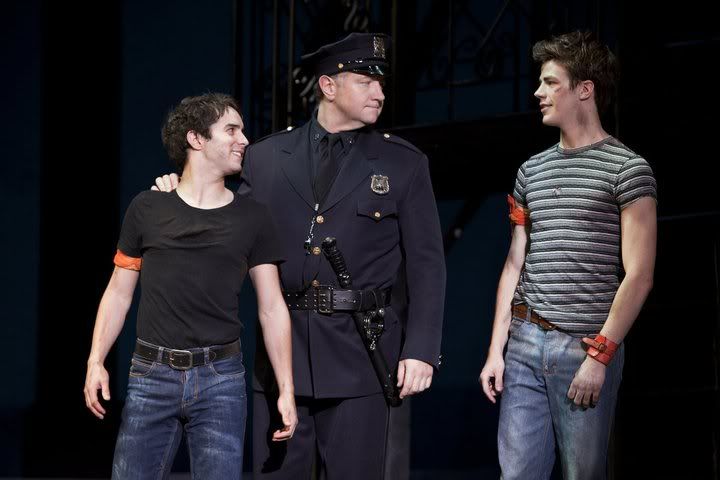 Of course, where Criss came in as the adorable love interest for Kurt, Gustin's coming in as the villain trying to break the super-couple up. "It's kind of weird though, on places like Twitter, to get hate from people who don't even know me yet. The idea of splitting up Klaine, if you well, is not sitting well with people. It's weird stepping into that and people not liking you off the bat," he tells Billboard.

Gustin makes his "Glee" debut in the Nov. 8 episode, where he plays Sebastian, a new Dalton Warbler who wants to woo Blaine. "He's a gay character, obviously, but he's kind of a new type of gay character. He's someone you wouldn't necessarily know is gay unless you asked him, but he'd be the first person to tell you. He's very confident and comfortable with who he is and what he wants," he tells Billboard. "He's a guys-guy, just a dude who happens to be gay, he's a lacrosse player, he's popular. He's after Blaine, obviously, and he's also trying to take the place that Blaine had as the leader of the Warblers."

Klaine shippers, don't fret too much yet. Gustin says he isn't sure if Sebastian's nefarious plan is actually going to work. "We don't really know yet if I'm going to split them up yet, but this is ending their honeymoon phase and making them more like the rest of the couples on the show. I think it's important to show, because it's not like there's couples and gay couples," he says.

http://blog.zap2it.com/frominsidethebox/2011/10/meet-grant-gustin-new-glee-villain.html

Sue about West Side Story: "A musical about a race war that glorifies violence. It still seems extraordinarily gay."

Sue on the budget for the musical: "Two thousand four dollars, people. That's a year's salary for a public school math teacher, wasted on fake switch blades and the soft packing of teen dance belts."

http://tvrecaps.ew.com/recap/glee-season-3-episode-4-damian-mcginty/3/