Something's comin', I dunno what it is, but it is, gonna be great!

arts·meme Facebook pal Marcus Galante shares this crazy capture of a gangland ballet class on the set of the film, West Side Story.

The commandant, Jerome Robbins.

Now, we've seen ballet instructors wielding sticks, batons, no, not clubs, but sometimes microphones.

The bullhorn's a new one.
...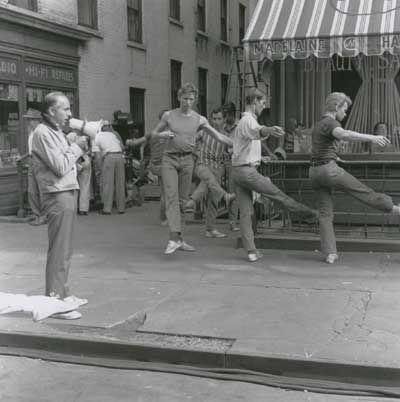 Looking forward to the big celebratory screening on November 15 of the digitally tricked out blu-ray dvd of "West Side Story" at Grauman's Chinese Theater.

http://artsmeme.com/2011/10/18/somethings-comin-i-dunno-what-it-is-but-it-is-gonna-be-great/