It's rainin' red, the use of red in West Side Story
...

A few years back someone named dancingdoug did several YouTube videos using West Side Story. One of them, which unfortunately I can't show you because he deleted his account, was on the use of red in the film. That really struck a nerve with me because I'd also noted how that color, of all the bright shades in the film, is used to highlight the tragic events unfolding before us.

Here are some examples that I've noted :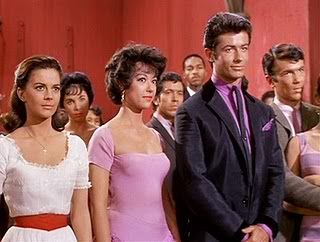 Even when we first meet Maria she's wearing a touch of red, an indication that her new life as an American will be tragic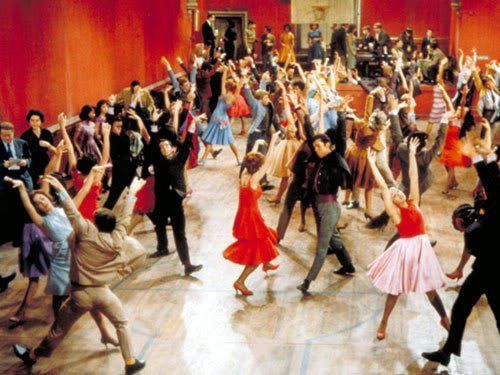 The red walls of the gym signify that both of these groups are going to suffer great loss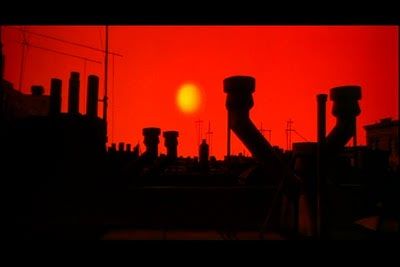 That blood red sunset echoes that a tragedy is about to unfold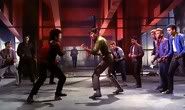 The climatic scene that sets all the pain and loss to follow has a bright red ceiling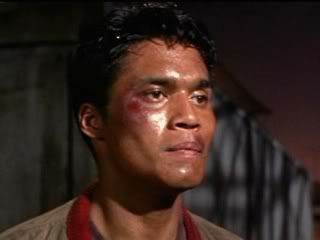 Chino who will the destroyer of Tony and Maria's dream wears red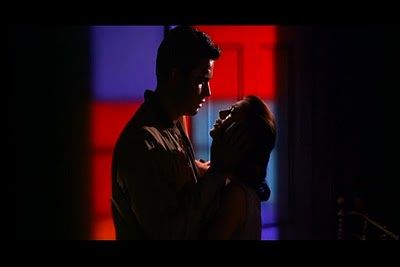 As Tony and Maria sing about hope and a future together, they are bathed in a red light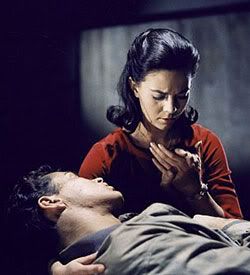 And Maria's red dress at the finale will be covered with the blood of her love

Production designer Boris Leven and costume designer Irene Sharaff did a magnificent job.