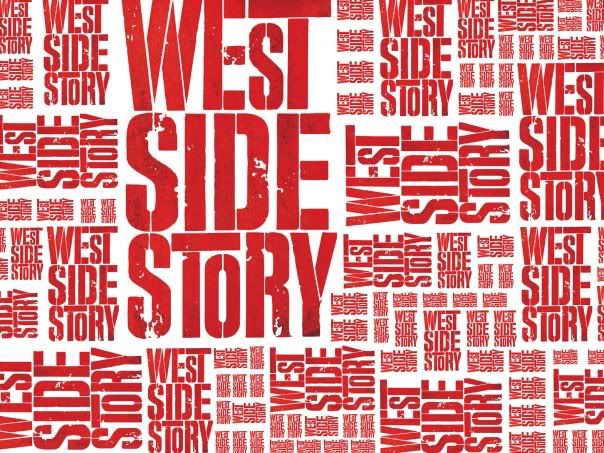 ...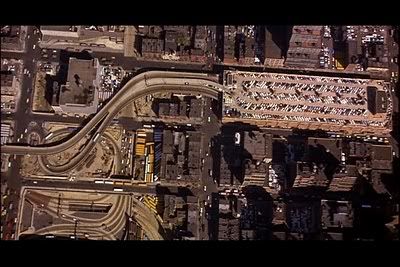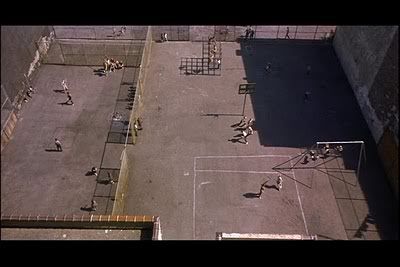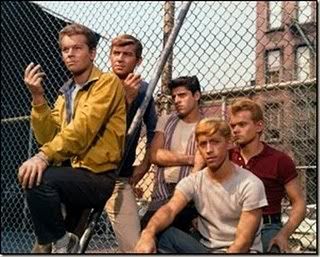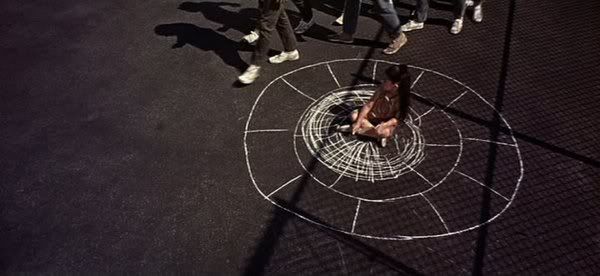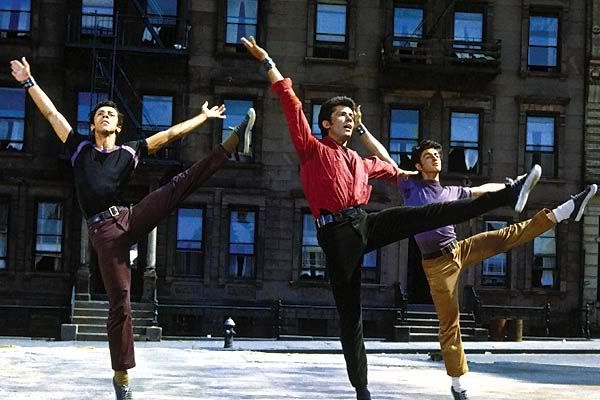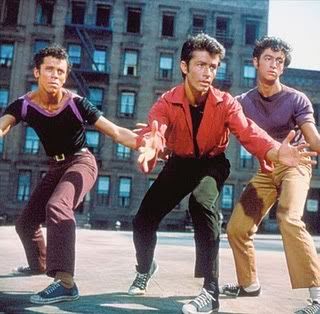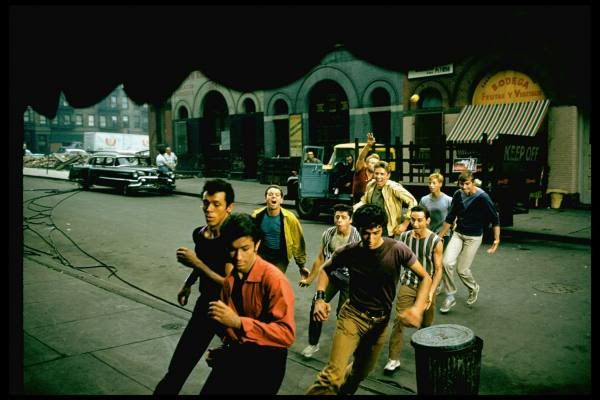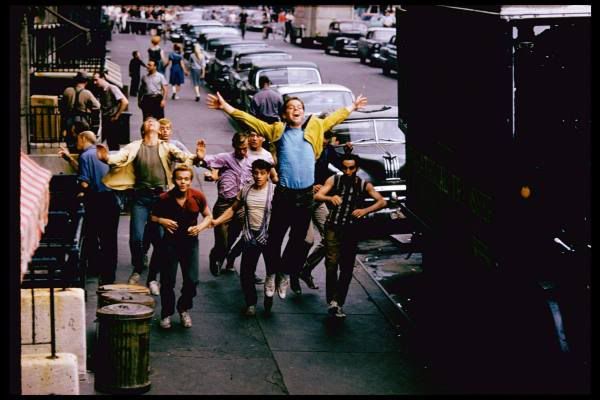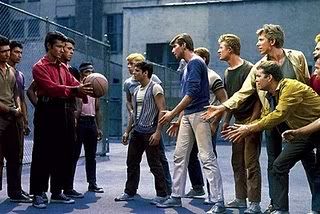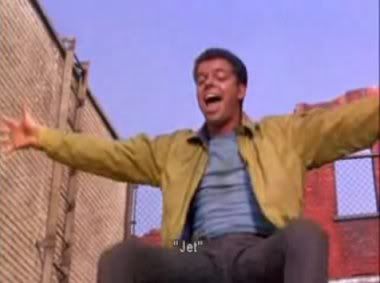 Riff: When you're a Jet, you're a Jet all the way
From your first cigarette to your last dyin' day!
When you're a Jet, let 'em do what they can
You've got brothers around, you're a family man!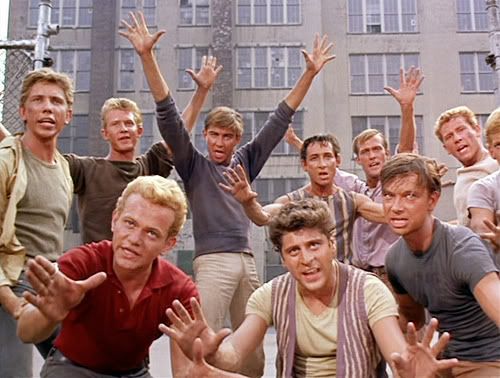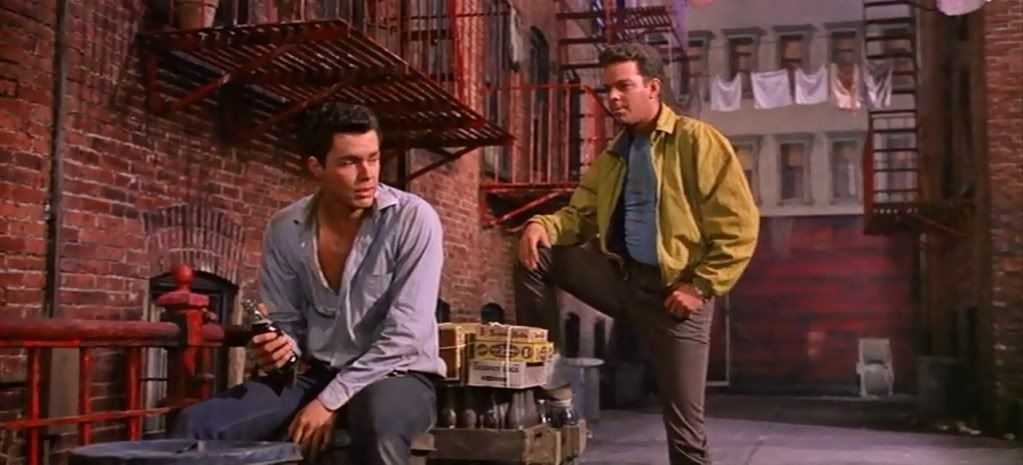 Riff: Who knows? Maybe what you've been waitin' on will be twitchin at the dance tonight.
Tony: Who knows? Could be... Who knows?



Maria : Because tonight is the real beginning of my life... as a young lady of America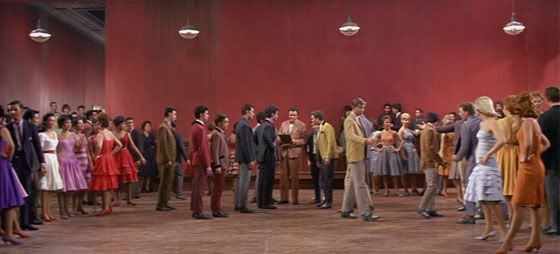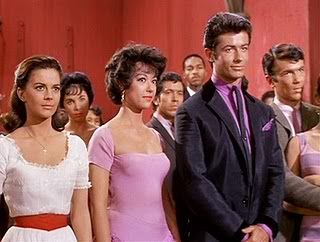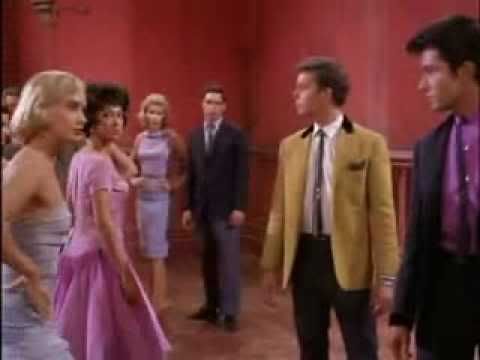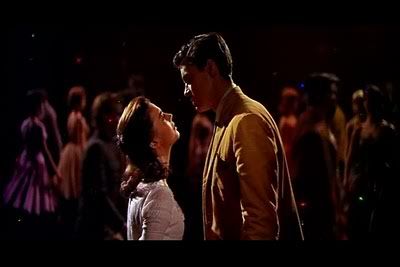 Tony: You're not thinking I'm someone else?
Maria: I know you are not.
Tony: Or that we've met before?
Maria: I know we have not.
Tony: I felt, I knew something never before was going to happen, had to happen. But this is so much more.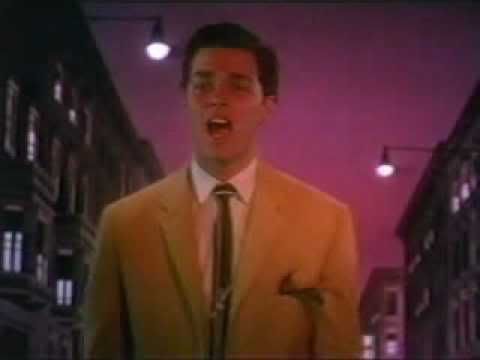 Tony : I've just met a girl named Maria,
And suddenly that name
Will never be the same
To me.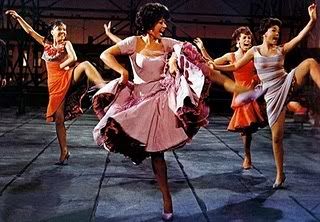 GIRLS (chorus)
I like to be in America,
Okay by me in America,
Everything free in America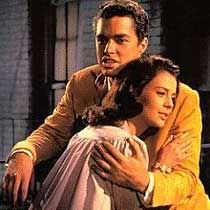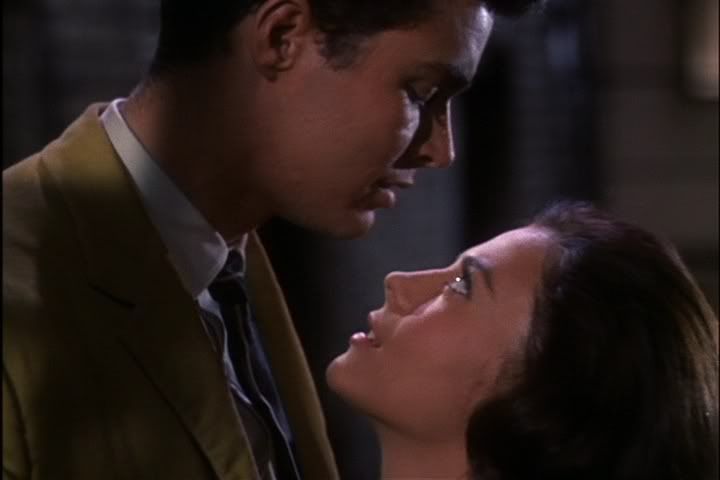 MARIA
Tonight, tonight,
There's only you tonight,
What you are, what you do, what you say.

TONY
Today, all day I had the feeling
A miracle would happen --
I know now I was right.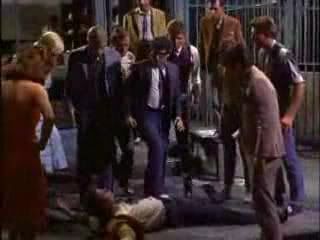 JETS
We're no good, we're no good
We're no earthly good
Like the best of us is no damn good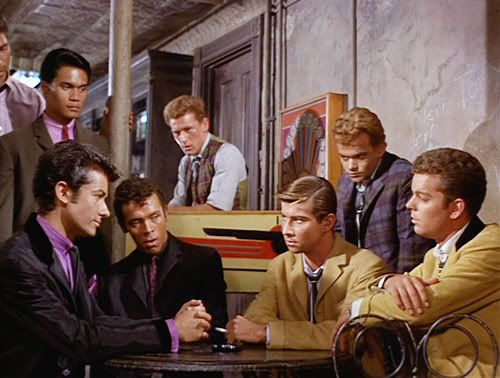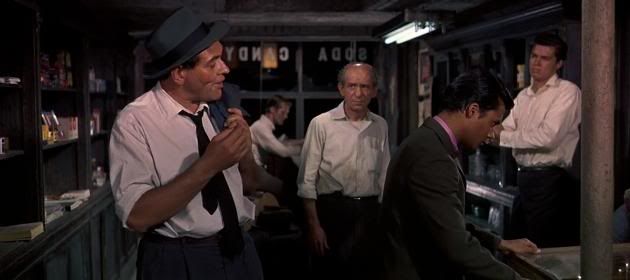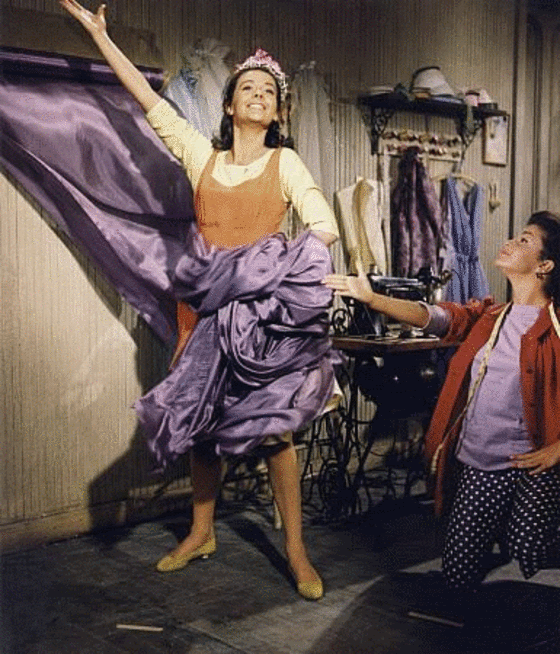 Maria: I feel pretty, oh so pretty! I feel pretty, and witty, and gay!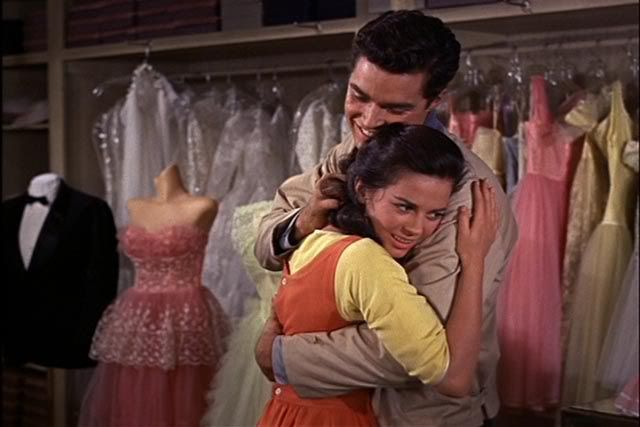 BOTH
Now it begins, now we start
One hand, one heart;
Even death won't part us now.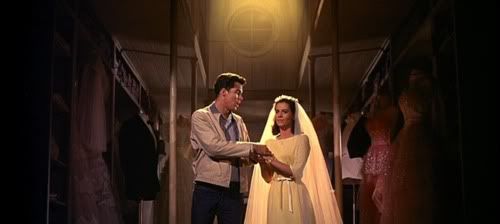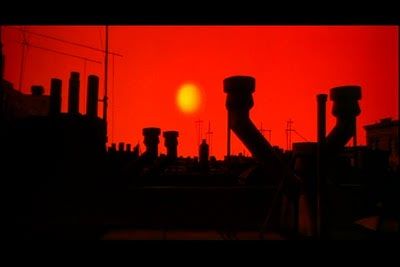 JETS
Well, they began it --

SHARKS
Well, they began it --

BOTH GANGS
And we're the ones to stop 'em
Once and for all.
Tonight!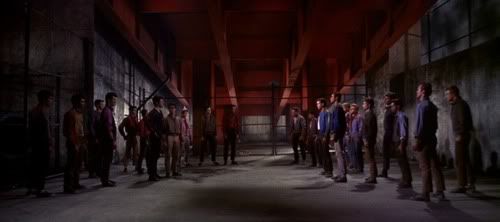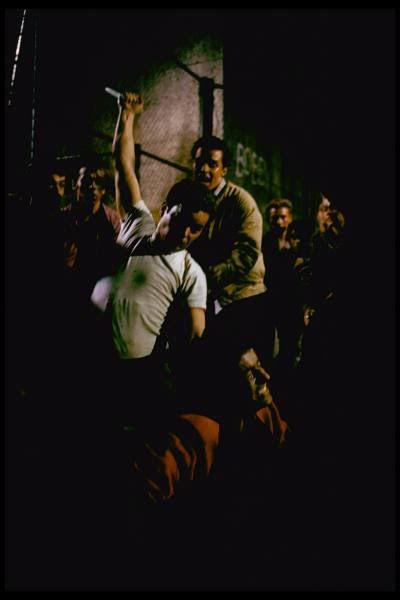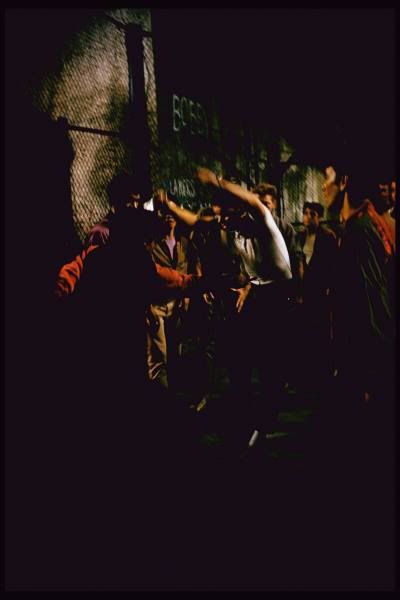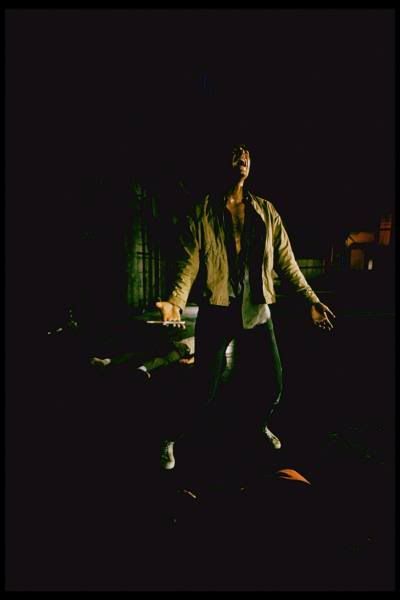 Tony : Maria!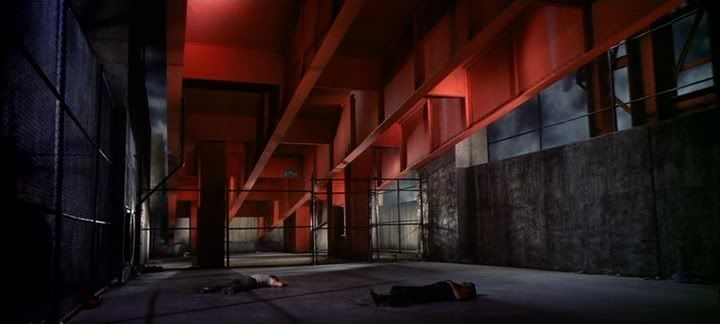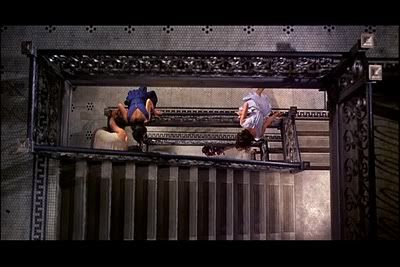 Maria: You are lying! (runs downstairs) Chino! Why do you lie to me?! Chino! Chino! Chino, it's true! You are lying! Why?! Why do you lie to me, Chino?! Chino! Boy: Mama! Mama! Bernardo está muerto! Mother: Bernardo, muerto?! Maria: NO!!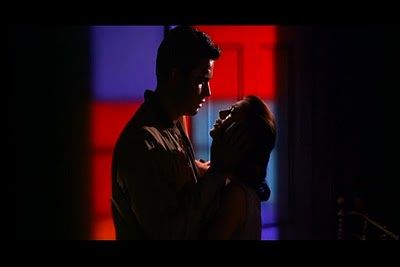 Hold my hand and we're halfway there
Hold my hand and I'll take you there
Somehow
Someday
Somewhere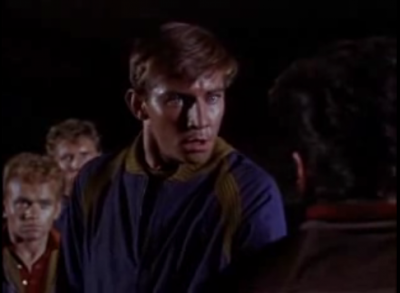 Ice : Just play it cool boy, real cool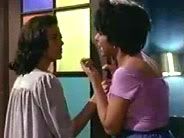 Anita : A boy like that, who'd kill your brother. Forget that boy and find another.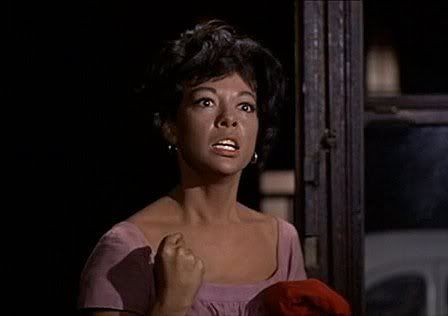 Anita: Bernardo was right, If one of you was lying in the street bleeding, I'd walk by and spit on you.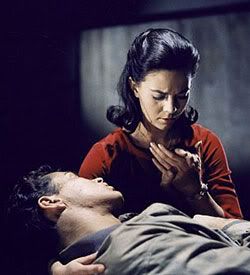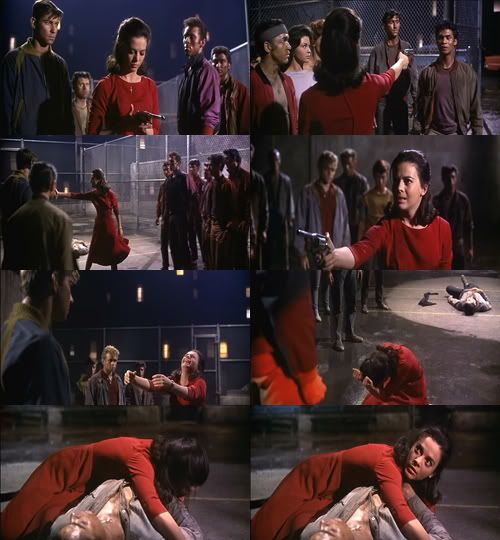 Maria : How many bullets are left, Chino? Enough for you, and you? All of you. You all killed him! And my brother, and Riff. Not with bullets and guns. With hate! Well, I can kill too because now I have hate! How many can I kill, Chino? How many?! And still have one bullet left for me?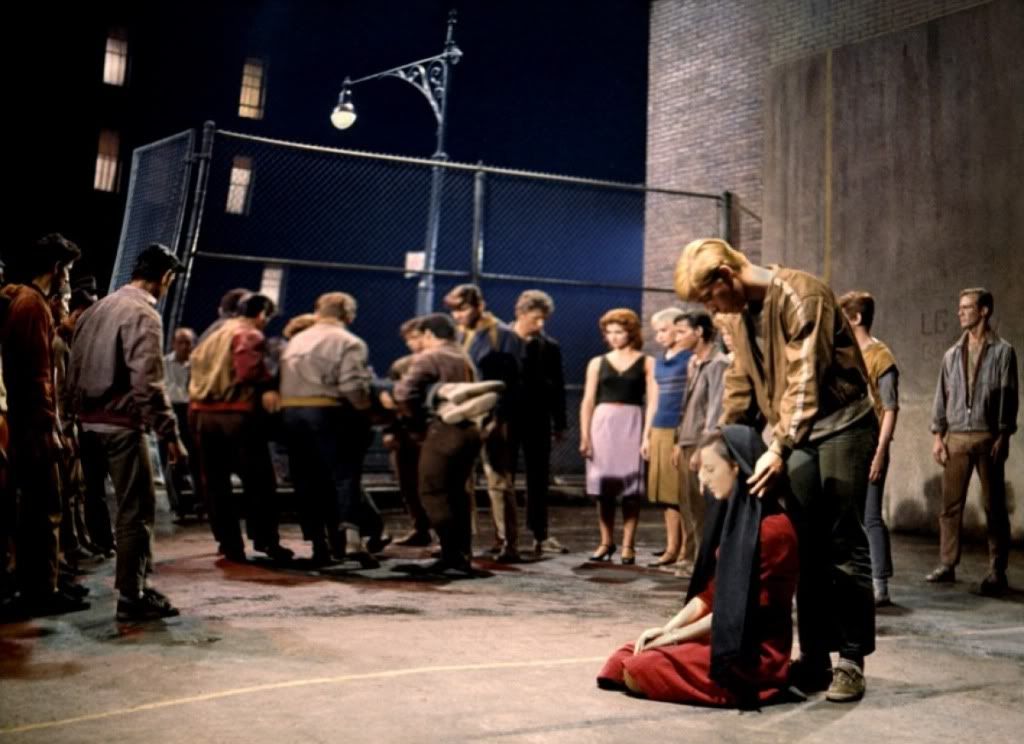 Maria: Te adoro, Anton.