By JOANNE KAUFMAN
For years, the actor Max von Essen had been preparing for the role of apartment owner. When he was cast in an international touring company of "West Side Story" in 1998, he bought an etching at an antiques shop in Vienna. During a stop in Berlin, he bought a page from an old book. Assorted lithographs and sketches were purchased in other European capitals.
(
Read more...
Collapse
)
A Theater Actor Finds a Place for All His Props
Joey Nolfi@joeynolfi
La La Land is riding high this week after the film scored a record-tying 14 Oscar nominations, and a new video is diving into the cinematic predecessors that inspired Damien Chazelle's hit movie musical.
Edited by Sara Preciado, the clip compares La La Land's visuals to those found in various films released over the years, including obvious genre brethren like 1978's Grease, 1969's Sweet Charity, 1961's West Side Story, 1952's Singin' in the Rain, and the 2001 song-and-dance extravaganza Moulin Rouge!
(
Read more...
Collapse
)
La La Land video compares film to its classic cinematic inspirations
SFCMT, SBCMT, and GCMT present "Broadway Movie Musical." Bay Area youth recreate Broadway's greatest moments on film, performing songs from hit shows like Wicked, Matilda, Hamilton, Something Rotten, School of Rock, Rent, Annie, Newsies, Thirteen, Legally Blonde, Grease, Hairspray, West Side Story, Jersey Boys, Chicago, Fiddler on the Roof, Les Miserables and more.
By MONICA CASTILLO
Rita Moreno sits among rare company. In addition to her memorable roles — "West Side Story," The King and I," "The Electric Company" — there's the EGOT. Ms. Moreno, 85, has won an Emmy, a Grammy, an Oscar and a Tony (hence the acronym). Only about a dozen people have done so.
Yet even the most decorated stars have those they look forward to collaborating with. "That's the magic name," Ms. Moreno said in a recent interview. "Norman Lear. I always wanted to work with him. And we just kept getting older."
(
Read more...
Collapse
)
Rita Moreno Aims to Hit the Right Accent on 'One Day at a Time'
By SYLVIANE GOLD
Martha Swope, whose crisp, compelling photographs of dancers and actors at work recorded nearly half a century of stage history, died on Thursday in New York. She was 88.
The cause was Parkinson's disease, said Jeanne Fuchs, her longtime friend and executor.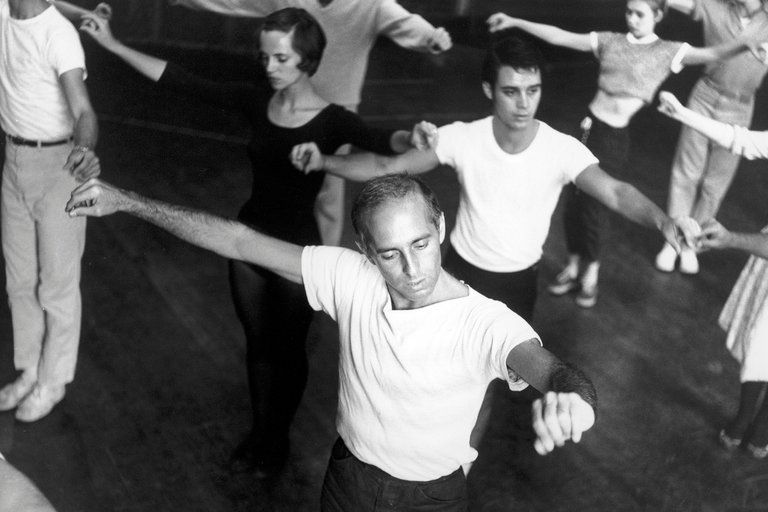 From 1957, when Ms. Swope was invited by Jerome Robbins to shoot rehearsals of "West Side Story," to 1994, when she shut down her Times Square studio and sold her archive, Ms. Swope produced hundreds of thousands of images of performers in action, capturing Gelsey Kirkland and Mikhail Baryshnikov in full flight, the cast of "La Cage Aux Folles" in full drag and John Travolta in full Saturday night fever.
(
Read more...
Collapse
)
Martha Swope, 88, Who Etched Dance and Theater History in Photographs, Dies